Stimulus Plan's Business Liability Shield Could Undermine VA Workers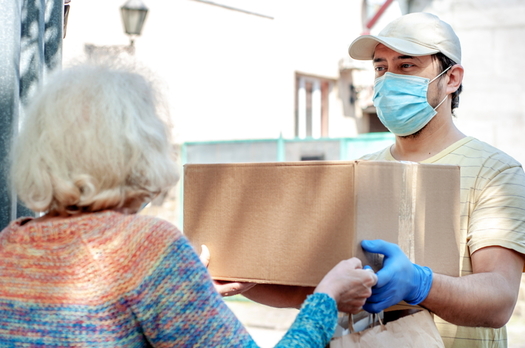 If Congress passes it, a new bipartisan stimulus bill would provide $13 billion for Americans needing emergency food assistance during the pandemic. (Adobe Stock)
December 15, 2020
RICHMOND, Va. -- One GOP senator called it a "Christmas miracle," as a bipartisan group of senators has agreed on a $908 billion, two-part stimulus plan.

At first look, one Virginia organization says it would still pose challenges for folks hit hard by the pandemic. Kim Bobo, executive director at the Virginia Interfaith Center for Public Policy, said the first part of the plan - extending unemployment benefits at $300 a week for 16 weeks - would be a major relief. But the second part includes liability protections for businesses, to shield them from employee lawsuits over COVID issues.

Bobo thinks that could not only hurt workers, but also undermine Virginia's pandemic workplace safety standards passed in July.

"We cannot have that broad liability protection so that businesses don't have to try to protect their workers against COVID in the workplace," Bobo said. "It would outlaw OSHA enforcement activities at the state and the national level. That is a huge problem for us."

Republican Majority Leader Mitch McConnell says the liability shield is needed to protect businesses, universities and charities that might otherwise be flooded with COVID-related lawsuits. Congress is expected to vote on the package this week.

The Bipartisan Emergency COVID Relief Act also includes $13 billion for emergency rental assistance and extends the national eviction moratorium through the end of January.

Bobo said the state is in desperate need of help in this area, as studies show at least five Virginia cities have some of the highest eviction rates in the country.

"We had a problem on evictions long before the pandemic, but the pandemic has clearly exacerbated the problem," she said.

The senators, including Democrats Mark Warner of Virginia and Joe Manchin of West Virginia, say they split the bill into two parts, as a strategy to at least get the section with unemployment benefits passed.

Reach Bobo at 804-643-2474. Bipartisan Emergency COVID Relief Act: https://bit.ly/2Wi1hpE. Virginia emergency standards: https://bit.ly/2Wc2rDg.