HELENA, Mont. -- Montana lawmakers have passed a measure to change how water quality is measured in the state.

Supporters said it will reduce red tape for water-treatment facilities, so they can stay in compliance with the law more easily. But conservation advocates are concerned it will imperil the state's waterways.

Senate Bill 358 changes water-quality measurements from numeric standards to narrative standards.

Guy Alsentzer, executive director and founder of the nonprofit group Upper Missouri Waterkeeper, fears the change will ultimately harm the environment.

"Key provisions of 358 really go to the heart of how do we on a very basic, fundamental level allow pollution into our waterways," Alsentzer asserted. "And strikes at the heart of whether or not we're going to allow science versus costs to dictate that process."

Algal blooms from nutrient runoff are a major concern in the state, and lowered water quality would also affect fish and aquatic life. The Legislature passed the bill but Alsentzer encouraged Gov. Greg Gianforte to veto it.

Tourism to the state's outdoor places is its second-biggest sector. A report from the Montana Office of Outdoor Recreation finds it generates more than $7 billion a year and supports more than 70,000 jobs.

If the new water quality standards lead to more polluted waterways, Alsentzer said the state's economy could take a hit.

"It's not just a legal matter; it's a practical matter," Alsentzer emphasized. "This is going to undermine the foundation for our clean-water economy and countless jobs and businesses that depend on those healthy rivers."

Alsentzer added if Gianforte doesn't veto the bill, the U.S. Environmental Protection Agency could step in to ensure the state is enforcing a science-based method for protecting rivers and streams.


get more stories like this via email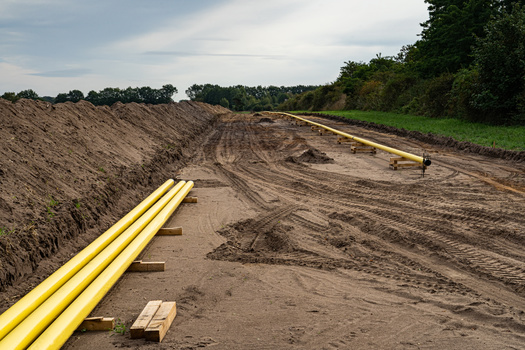 Environment
The Federal Energy Regulatory Commission approved a plan extending a natural-gas pipeline in Virginia. The Virginia Reliability Plan and Transcot's …
Social Issues
Today is Giving Tuesday, a day when millions of Americans are expected to make charitable donations. But it can also be a field day for scammers…
Health and Wellness
Starting Friday, North Carolinians will have greater access to health care as the long-awaited Medicaid expansion is launched. Medicaid will …
Social Issues
A new project in Southern Arizona aims to support local reporting and enable greater access to local news and information. Earlier this month…
Social Issues
As the weather turns colder, two groups of people in one North Dakota city that are generations apart appear to be in good shape to navigate housing …
Researchers are out with new findings they say show that death rates linked to air pollution from coal plants are underestimated. A Wisconsin …
Social Issues
Illinois high school seniors have new hurdles to overcome to get to college. High school students are waiting several extra weeks to get their hands …
Environment
Missouri's duck-hunting season runs through January, and many enthusiasts are concerned about how plentiful their future quarry will be because of a …