NH Youth Groups Urge Senate to End Filibuster, Pass For The People Act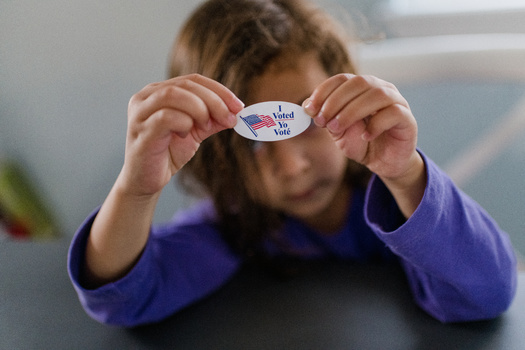 DOVER, N.H. -- New Hampshire voting-rights advocates joined a national call to action on Saturday to promote the John Lewis Voting Rights Advancement Act, as well as the For the People Act.

The bills would bring numerous democracy reforms to the Granite State, from early voting and no-excuse absentee voting to automatic voter registration.

Griffin Sinclair-Wingate, co-director of operations and development for the New Hampshire Youth Movement, said it's been disappointing to see the state reverse some of the policies it put in place for the pandemic in 2020.

"Early voting, and automatic voter registration would be absolutely huge for New Hampshire," Sinclair-Wingate asserted. "It would make it so much easier for young people and working people in New Hampshire to cast their ballots."

Nationwide, nearly 400 bills have been introduced to restrict voting this year, including in New Hampshire, where state senators are hearing testimony today on House Bill 292, which would require anyone requesting an absentee ballot to an address other than their primary residence, such as college students, snowbirds, older voters, to either show an ID to a town clerk or get their ballot notarized.

The For the People Act already has passed in the U.S. House, but faces a difficult path in the Senate, split 50-50 between Republicans and Democrats, with filibuster rules that require 60 votes for most bills to advance.

"We would love to see them come out in support of abolishing the filibuster," Sinclair-Wingate remarked. "Talk about another huge hurdle for democratic decision-making and the power of our democracy, that can be a huge barrier to passing this bill."

Brian Beihl, deputy director for the nonprofit Open Democracy, thinks measures such as House Bill 292 are shortsighted on the part of the New Hampshire General Court.

He argued any law that restricts voting rights doesn't just affect members of one party.

"These hurt all voters of all parties," Beihl emphasized. "And that's why the federal legislation is really going to make a difference here, by setting that base level of what every state should allow for voting rules."


get more stories like this via email
Health and Wellness
In an appeal to the public as Hurricane Ian barreled toward Florida, an advocate for persons with disabilities urged everyone to consider checking in …
Social Issues
The average cost of keeping a roof over your head in Utah's metro areas is a lot more than it used to be - if you're renting. A recent University …
Environment
Washington state is considering a cleaner future for its buildings. The Washington State Building Code Council is holding public hearings, including …
Health and Wellness
A popular fishing site on the Columbia River for members of the Yakama Nation has been listed as Superfund site by the federal government. Now comes …
Social Issues
Some 35 million people in Wyoming and across the U.S. struggle to put food on the table, and older adults experiencing food insecurity face numerous …
Social Issues
A Texas human-rights advocacy and immigration-reform group opened two new community centers this week to help residents better understand their freedo…
Health and Wellness
A pilot program launched by the Todd County School District and the county's local health department offers free mental-health case-management service…
Social Issues
Whether it's Hurricane Ian, Fiona or other weather disasters, people are being warned about donating to fraudulent charities. Scams have become …