Businesses, Environmentalists Say Climate Action Urgent as Infrastructure
Tuesday, September 28, 2021
CONCORD, N.H. -- Business leaders are urging Congress to take action to curb climate change by supporting the Biden administration's Build Back Better plan, to be voted on this week.

They argued not only will measures to incentivize and invest in clean energy help the U.S. contribute to stopping the most catastrophic effects of climate change, but they can boost local economies.

Jim Doyle, president of the nonprofit coalition Business Forward, pointed to data that showed New Hampshire imported 100% of its fossil fuels in 2019, and switching to in-state renewables could generate $4 billion to buy local energy.

"Most states spend billions and many states spent tens of billions importing coal, oil and gas to power their economies," Doyle observed. "Renewables, solar and wind represent an opportunity to keep that money in state, to essentially 'Buy Local.'"

Opponents of the budget-reconciliation bill contended it goes too far, and $3.5 trillion over a decade is too expensive. But Doyle countered the cost of climate change is too high not to take these steps. He added severe weather and extreme temperatures lead to financial impacts, from spiking commodity prices to disrupting supply chains and damaging plants and equipment.

Rob Werner, New Hampshire state director for the League of Conservation Voters, said among other climate resiliency measures, the national renewable-energy standard, which would require utility companies to get a certain amount of their power from renewable sources, would make a big difference in the Granite State.

"In New Hampshire, that would be very helpful because we have a relatively low renewable portfolio standard on the state level compared to our New England neighbors," Werner explained. "To have a national standard would be very good."

A bipartisan physical infrastructure bill has already been passed by the Senate. In addition to climate resiliency, the Build Back Better bill includes expansions to the social safety net and changes to the tax code.


get more stories like this via email
Environment
In her 2022 State of the State address, New York Gov. Kathy Hochul set new goals for electrifying the school bus fleets in the state. Clean-energy …
Social Issues
Finding and affording child care is no cakewalk for Oregon families right now. A new report details the pressures and some potential policy fixes…
Health and Wellness
This month, Minnesota has raised state reimbursement rates for dentists who accept patients enrolled in the state's Medicaid program. Groups working …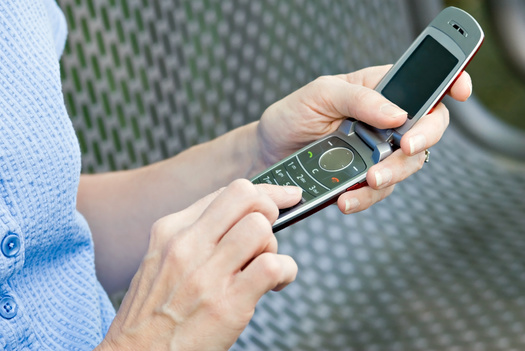 Social Issues
Mobile carriers are starting to decommission their 3G cellular networks this year, some as soon as next month. Pennsylvania officials are reminding …
Health and Wellness
A new report suggests discrimination in medical settings affects the quality of care for many Ohioans. In a survey of more than 800 people, …
Environment
One hundred years ago today, the Izaak Walton League of America was founded in Chicago, with a mission of local stewardship of wild places, citizen …
Environment
An alliance of environmental groups and lawmakers has released an ambitious, wide-ranging set of goals for the 2022 Arizona Legislature. The …
Social Issues
During Wisconsin's pandemic elections, absentee ballot drop boxes offered a different route for people to cast their votes, but a new decision in …