APA Poll: Americans Report 'Extreme Stress' Since Ukraine Invasion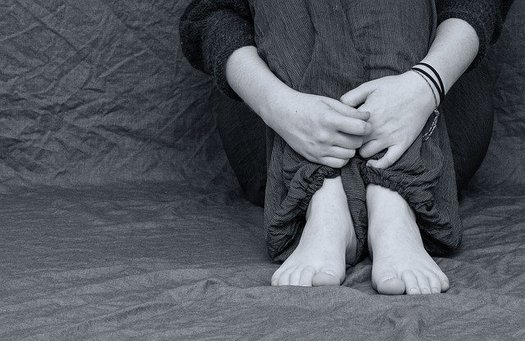 Russia's invasion of Ukraine has pushed Americans' stress levels higher than ever before, according to a new poll by the American Psychological Association (APA).

In recent years, most U.S. residents cited the pandemic, money, work, and the economy as top stressors. Now, they say scenes of the Ukraine invasion by Russia have pushed their stress levels even higher.

Lynn Bufka, a clinical psychologist and a member of the APA, said the organization conducted a February poll in anticipation of the two-year pandemic anniversary, and then polled people again in early March, specifically about the war in Europe.

"We found two-thirds or more are concerned about the economy, money, work," Bufka outlined. "And then 80% or more of our respondents reported that they are very concerned about what's happening in Ukraine."

Bufka pointed out the APA does not usually see such a large percentage of people citing the same stress factor. She added the highest levels of stress previously reported in the surveys was during the 2008 recession. The March poll surveyed slightly more than 2,000 adults.

Bufka noted the stress people report is a normal response to an abnormal situation. She reported across the board, the possibility of nuclear war was especially concerning to those polled.

"It's younger adults, older adults, people of color, men, women," Bufka explained. "The fact that we're seeing such a large proportion of the population also telling us that this is very stressful is different from even just six months ago."

In regard to the pandemic, Bufka stressed it has been especially difficult for parents, because they are trying to manage their own concerns and also protect and raise their children.

"The mental, emotional, internal resources one has for managing all the demands are stretched really thin for parents," Bufka observed. "It's been pretty overwhelming for parents, in particular."

In addition to parents, Bufka emphasized immigrants who fled a European conflict or veterans who have served in wars abroad say they are particularly stressed about the Ukraine conflict.


get more stories like this via email
Social Issues
With Virginia's Rent Relief Program ending, a flood of eviction cases has emerged. Established during the pandemic, the program was designed to help …
Environment
As Congress debates a bill to fund climate-change solutions, Pima Community College is doing its own work to reduce its greenhouse gas emissions and …
Social Issues
In the first six months of this year, the U.S. saw a significant jump in foreclosure filings, coinciding with concerns about the pressure inflation …
Social Issues
Last year, Americans reported losing a record-breaking $5.8 billion to scams, and now, the State of California and AARP are teaming up to try to …
Social Issues
The state has just launched the California Student Loan Debt Challenge, to let public service employees - like teachers, law enforcement, nurses…
Social Issues
Washingtonians are feeling the squeeze from high housing prices, but a novel concept launching in Spokane could speed up the creation of affordable …
Social Issues
More officials from South Dakota's health care community are speaking out in support of Medicaid expansion. Voters will decide this fall whether to …
Social Issues
CORRECTION: The $3.7 billion figure represents an increase in education investments during the eight-year Wolf Administration, not the Pennsylvania …