Rural Community College Program Aims to Close Equity Gaps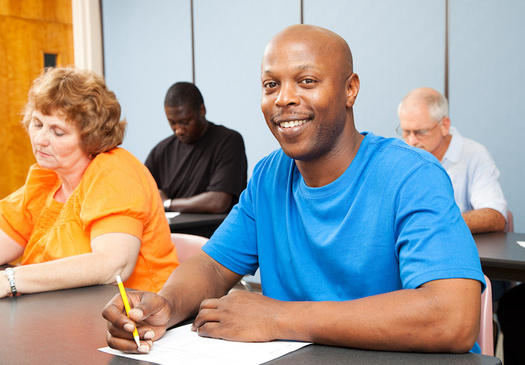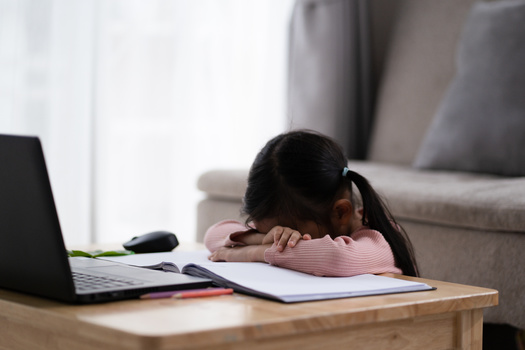 An initiative based at North Carolina State University aims to help the state's rural-serving community colleges close equity gaps and strengthen student outcomes.

Community college enrollment is down nationwide, but North Carolina is so far resisting the trend, with a slight increase in total student head count this year.

Audrey Jaeger, executive director of the Belk Center for Community College Leadership and Research and professor at NC State University, said the Rural College Leaders Program is designed to help community colleges remove systemic barriers and boost completion rates, specifically among low-income and students of color in rural communities.

"We identified a cohort of 10 rural community college leaders," Jaeger explained. "Who were willing to look at data, who were willing to engage with us over the next two and a half to three years."

According to a report released last month by the North Carolina Board of Community Colleges, more than half a million credit and noncredit seeking students were enrolled in a community college between 2019 and 2021, supporting more than 300,000 jobs and contributing more than $19 billion to the state's economy. The State Board of Community Colleges plans to meet next week.

Jaeger noted participating institutions will closely track a series of metrics.

"How are new students doing in English and math classes? How many are retained past the first semester? How many continue past the second semester?" Jaeger outlined.

Community colleges primarily serve students of color, low-income, adult, first-generation and single-parent students. Jaeger pointed out dips in enrollment mean individuals are less likely to return to school to obtain a degree or certification, which could lead to a better job.

"So, disproportionately they serve more of those students," Jaeger remarked. "And when enroll numbers decline, disproportionately more of those students are not enrolled in college."

According to the state board, the number of students enrolled in community college jumped slightly between 2020 and 2021, but overall is still down by 13% from before the pandemic.

Support for this reporting was provided by Lumina Foundation.


get more stories like this via email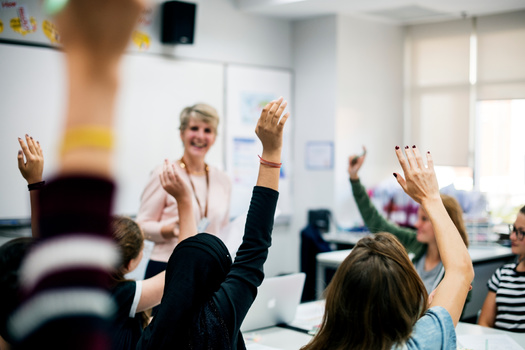 Social Issues
Many of California's 13.5 million children and teens have not bounced back after the pandemic, especially children of color, according to the just-…
Social Issues
Americans continue to report low trust in mainstream media, with many younger than 30 saying they trust information from social media nearly as much …
Social Issues
A Minnesota House committee heard testimony Thursday about the governor's proposed spending plan for education. As these talks unfold, public polling …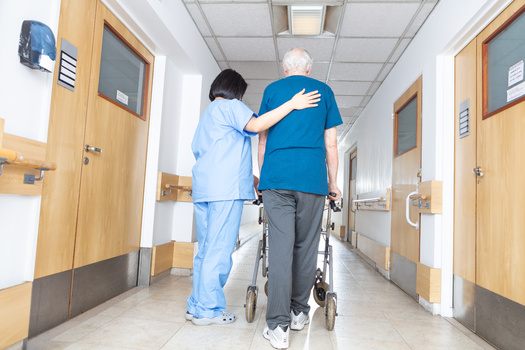 Health and Wellness
Health-care professionals say low pay and a worker shortage have led a dramatic number of nursing homes in rural Iowa to close their doors. They hope …
Health and Wellness
Health-care professionals and advocates in Connecticut have said it will take sweeping reforms to bolster the state's flailing public health system…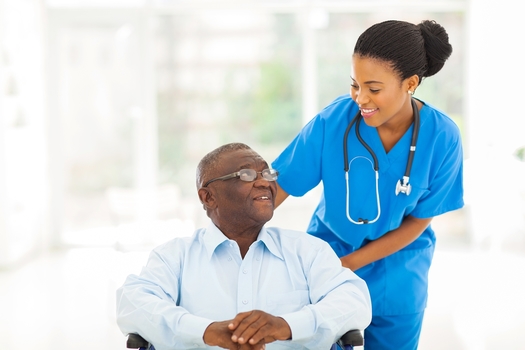 Social Issues
In her fifth State of the State address this week, Gov. Gretchen Whitmer emphasized policies designed to put more money in Michiganders' pockets…
Social Issues
By nearly every measure, voter fraud in U.S. elections is rare, but that isn't stopping the Texas Legislature from considering dozens of bills this …
Social Issues
A Republican-sponsored bill in the Arkansas Legislature would make it illegal to circulate petitions at or near polling places during elections…