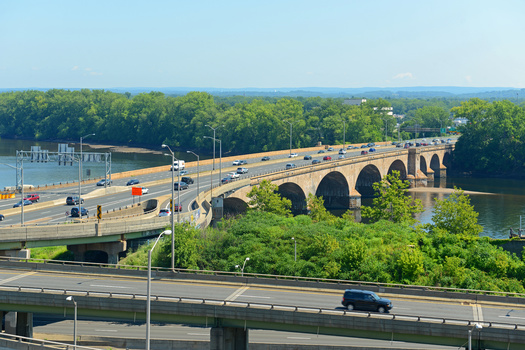 Wednesday, April 13, 2022
It's national Work Zone Awareness Week, and officials with the Indiana Department of Transportation are asking Hoosiers to slow down and drive safely as the state heads into roadwork season.

According to INDOT, the state plans more than 1,300 road projects for this year's construction season. Mallory Duncan, INDOT's strategic communications director, advised folks to map out their drive ahead of time so they can avoid or be aware of construction projects along their route.

"If you don't know where construction zones are and if you don't know they're in your path," she said, "that leads to frustration, it can lead to speeding, and then a whole host of other issues."

The state is investing more than $3 billion in new projects and preventive maintenance work for Indiana roads and bridges this year. It's all part of Gov. Eric Holcomb's larger Next Level Roads plan, which will invest an estimated $60 billion into state road improvements over the next two decades.

Duncan said there were more than 1,500 work-zone crashes in Indiana in 2021, five of which were fatal. She added that those numbers are about even with prior years, and weren't influenced by a reported spike in traffic fatalities across Indiana and the nation last year.

"We saw a huge uptick in speed on the roads," she said, "but as far as work-zone crashes, we've stayed pretty average. But any work-zone crash, any work-zone fatality, is too many."

According to the U.S. Department of Transportation, the first nine months of 2021 saw more than 31,000 fatal traffic accidents, up about 12% from the same period in 2020, and the highest fatality count for a "first nine month" period since 2006. Nationwide, INDOT reported more than 760 fatal work-zone crashes last year.


get more stories like this via email
Health and Wellness
Most people probably never give a second thought to their visits to the dentist, but not everyone can navigate this process with ease. People with …
Social Issues
Christmas is a little more than two weeks away, and toy drives around the country are in full swing. A North Dakota organizer shares some things to …
Social Issues
A federal judge in Nevada has dealt three tribal nations a legal setback in their efforts to stop what could be the construction of the country's larg…

Environment
Hoosiers could get their holiday trees from any of about 200 tree farms in the state, according to the Indiana Christmas Tree Growers Association…
Social Issues
Reports from the Insurance Commissioner's office and the state Attorney General reveal an analysis of what they call "the true costs of health care" i…
Health and Wellness
The holiday season is filled with recipes passed down from years before, and feasting with family and friends. But think again before you have …
Environment
Connecticut lawmakers are reluctant to approve new emission standards that would require 90% cleaner emissions from internal-combustion engines and re…
Social Issues
Another controversial move in Florida's education system is a proposal to drop sociology, the study of social life and the causes and consequences of …