MA Groups to Lawmakers: Keep Election-Day Voter Registration in VOTES Act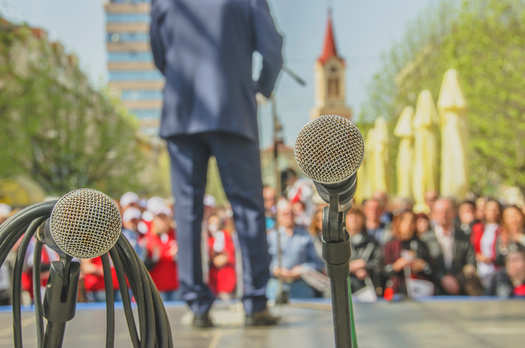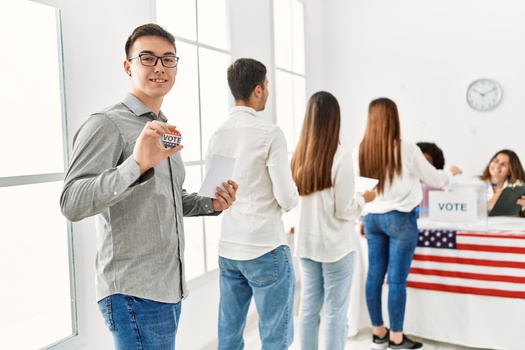 Massachusetts lawmakers are finalizing the VOTES Act, a bill aimed at increasing access to the ballot box. It includes mail-in voting and extended early voting, which were put in place just for 2020 and helped break turnout records.

The state House and Senate have passed two versions of the bill, which are now in conference committee for reconciliation.

Geoff Foster, executive director of Common Cause Massachusetts, said the key difference is same-day voter registration. The Senate bill includes it but the House one does not. Foster reported groups are now pushing for a compromise.

"What the Senate passed would allow for folks to both register and vote on Election Day or early-voting days," Foster explained. "We're asking for a compromise of Election-day registration, which is a little bit different. Election-Day registration would just be for Election Day. "

Foster noted 21 other states plus the District of Columbia allow eligible voters to register on Election Day, which has proved to increase voter turnout. He pointed to research showing turnout among Black and Latino voters in states with same-day registration is up to 17% higher.

Foster pointed out voters sometimes change addresses and forget to update their registration, or there is an error they missed or do not know about. Under current law, they get turned away at the polls. And he added 65% of Massachusetts voters in a recent survey supported the policy.

"This is a moment where we're looking at how to make democracy as strong as possible in the wake of all these attacks on our democracy," Foster asserted. "To leave Election-Day registration out of the VOTES Act would be really unfortunate."

Kareem Kibodya, senior policy co-lead for the Black Economic Council of Massachusetts, noted Black and brown voters across the nation have longer average wait times to vote, and are more likely to have to call out of work because of it, which he noted affects individuals and the business community. He argued the VOTES Act would increase access for everyone.

"This is something that affects especially Black and brown voters, but it's also something that affects new voters as well," Kibodya contended. "Whether that's people that have just turned 18, or trying to vote for the first time, or people that have sat on the sidelines for most of their lives and are motivated to become active voters."

The bill would also make jail-based voting easier, for people who are incarcerated for non-felony convictions or pretrial and thus eligible to vote. It would make efficiency improvements to automatic voter registration, and also enroll Massachusetts in a voter roll-monitoring program.


get more stories like this via email
Social Issues
With Virginia's Rent Relief Program ending, a flood of eviction cases has emerged. Established during the pandemic, the program was designed to help …
Environment
As Congress debates a bill to fund climate-change solutions, Pima Community College is doing its own work to reduce its greenhouse gas emissions and …
Social Issues
In the first six months of this year, the U.S. saw a significant jump in foreclosure filings, coinciding with concerns about the pressure inflation …
Social Issues
Last year, Americans reported losing a record-breaking $5.8 billion to scams, and now, the State of California and AARP are teaming up to try to …
Social Issues
The state has just launched the California Student Loan Debt Challenge, to let public service employees - like teachers, law enforcement, nurses…
Social Issues
Washingtonians are feeling the squeeze from high housing prices, but a novel concept launching in Spokane could speed up the creation of affordable …
Social Issues
More officials from South Dakota's health care community are speaking out in support of Medicaid expansion. Voters will decide this fall whether to …
Social Issues
After eight years, the Pennsylvania school-funding lawsuit is in the hands of the judge, creating a waiting game heading into the new school year…