WI Nurses Rally for Fairer Wages, Safe Staffing Ratios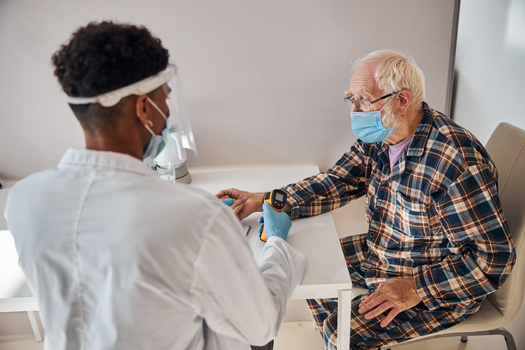 Nurses from across Wisconsin converged on the state Capitol building Thursday, as part of a rally demanding fairer wages and safer staffing ratios as the pandemic continues.

A report from the Wisconsin Hospital Association (WHA) indicates medical facilities across the state are struggling to fill vacant health care positions, as the strain from the COVID-19 pandemic has driven nurses out of the health care industry.

Carolyn Miller, a registered nurse from Eau Claire, said at a news conference in the Capitol Rotunda on Thursday, the issues plaguing the health care system affect workers at every level.

"Radiology techs, lab technicians, CNAs, unit clerks, EMTs and paramedics," Miller outlined. "All jobs and livelihoods have been slashed in the name of for-profit health care and without regard to patient outcome."

Thursday's event was part of a national series of protests organized under the banner of the National Nurses March, which culminated with a separate march on Congress in the nation's capital. Among other demands, participating nurses are pushing hospitals to ensure fair pay, increased safety standards for health care workers and better caregiver-to-patient ratios.

According to the WHA report, Wisconsin's population is steadily aging, and the health care demand the aging population creates will persist for at least the next two decades.

Adina Sharafinski, a registered nurse who specializes in hospice and end-of-life care, said she has had to endure grueling work conditions at prior jobs to ensure her patients were cared for.

"All of us have one thing in common: you guys are all going to come and see me someday," Sharafinski noted. "There is no avoiding it. And every single one of you deserves to die in peace, in dignity and in comfort."

The report said in 2015, Wisconsin had no counties with more than 40% of the population over age 60. By 2040, about one-fifth of Wisconsin's 72 counties will cross the threshold.

Miller added the pandemic exposed long-standing issues within the American health care system, and contended it needs to be reformed to ensure nurses and other front line medical workers have safer and fairer working standards.

"We lack so much infrastructure, and we aren't heard," Miller observed. "It is time for us to be respected, and it is time for administrators to sit down, stop talking and let us have what we need to do our jobs."

According to the state's Department of Health Services, nearly 90% of hospital beds are currently in use, and COVID-19 hospitalizations are charting upward for the first time since the Omicron surge peaked mid-January.


get more stories like this via email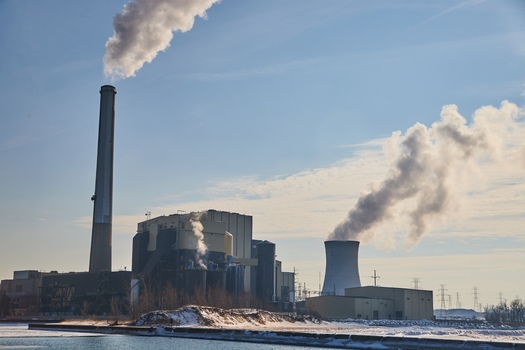 Environment
By Tom Perkins for Planet Detroit.Broadcast version by Mark Richardson for Michigan News Connection with support from the Solutions Journalism Network…
Environment
By Jared Brey for Governing.Broadcast version by Deborah Van Fleet for Missouri News Service reporting for the Solutions Journalism Network-Public New…
Social Issues
South Dakota is once again locked in a debate over a bill concerning transgender youth. It seeks to ban gender-affirming care, with supporters …
Social Issues
While the Pennsylvania House is still out of session and won't resume until late February, the public and advocacy groups are voicing their concerns…
Social Issues
Better health and educational outcomes are being touted as the potential benefits as Minnesota lawmakers discuss whether to provide free school meals …
Social Issues
CORRECTION: YouthTruth surveyed more than 28,000 high school seniors from the class of 2022 and the class of 2019 in 19 states, including New York…
Social Issues
For more than two decades, a workforce development program in El Paso has invested in the economically disadvantaged to help them attain the …
Social Issues
Engineers with the University of Maine say the successful construction of the world's first bio-based, 3D-printed house could help alleviate the …