This Weekend, a Safe Way to Dispose of Unwanted, Unused Meds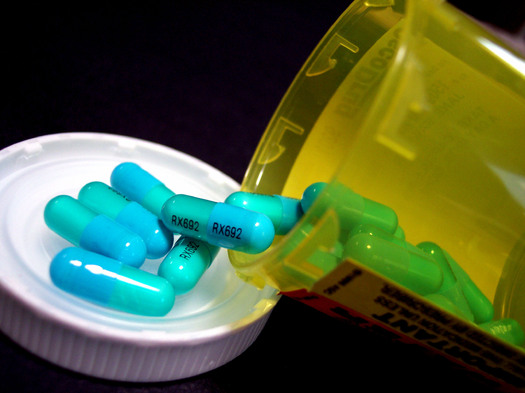 PHOTO: As Earth Week wraps up, people are encouraged to turn in expired and unwanted medications for safe and proper disposal on Saturday, which is National Prescription Drug Take-Back Day. Photo credit: Jane M Sawyer.
April 25, 2014
INDIANAPOLIS – Many people have medications in their homes that are either expired or unused, and state leaders want to ensure they don't get into the wrong hands.

Saturday is National Prescription Drug Take-Back Day, and the federal Drug Enforcement Agency is working with Ohio's local law enforcement agencies, collecting unwanted medications to prevent their abuse and theft.

Jesse Wimberly, a spokesman for the Ohio State Board of Pharmacy, says it's an important initiative that keeps dangerous drugs off the streets.

"What we don't want is the drugs to remain in the medicine cabinet," he stresses. "Four out of 10 teens abuse prescription drugs, and the main place that they obtain these drugs is from a medicine cabinet."

On Saturday, law enforcement at dozens of locations throughout Ohio will collect unused medications, including controlled substances, with no questions asked.

Wimberly says Earth Week provides a good opportunity for collection events. He says disposing of them at home poses potential safety and health hazards to the public and the environment.

"Unless you destroy them in a manner that they cannot be consumed, then you still have the possibility of someone finding those drugs in the trash," he explains. "As far as flushing them down the toilet, there's concerns with the environment, where the drugs can go into the sewer system. "

Wimberly adds that past Take-Back Day events have been successful, collecting more than 3 million pounds of prescription medications.



Mary Kuhlman, Public News Service - OH