Report: NC Health Coverage Gap Impacts Mom and Dad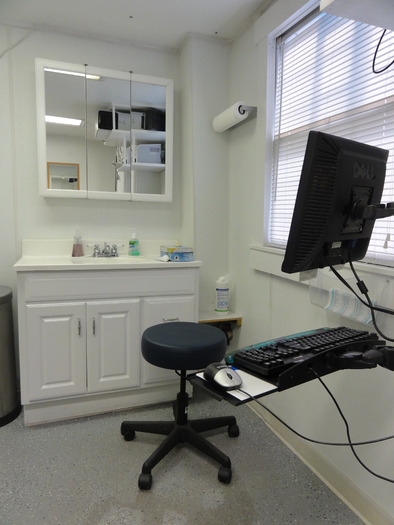 PHOTO: New research from the Urban Institute reveals a growing disparity between the number of insured parents in states that opted for federal expansion of Medicaid, versus those that turned down the federal money. Photo credit: Bart Everson/Wikimedia Commons.
September 10, 2014
RALEIGH, N.C. - Parents in North Carolina are among those feeling the effects of the state's decision to turn down federal dollars to expand Medicaid. A new report released this week by the Urban Institute examines the impact to the more than 300,000 North Carolinians who fall into the coverage gap; they don't qualify for publicly funded-health coverage, or an insurance policy through the Affordable Care Act. Genevieve Kenney, co-director in the Health Policy Center with the Urban Institute, says there's a growing disparity between parents in states that opted for the expansion, and those that did not.

"Parents in the states that have not expanded Medicaid have an uninsured rate that is close to 20 percent, where it's closer to 10 percent for the states that have expanded Medicaid," Kenney says.

The report says states that have accepted federal funding have seen nearly a 33-percent drop in the rate of parents without health insurance. North Carolina lawmakers turned down the funding because of concerns over costs to the state. The federal government is paying 100-percent of the cost until 2016 and will reduce its funding to 90-percent by 2020.

Adam Linker, policy analyst with the North Carolina Justice Center's Health Access Coalition, says knowing the expansion could have provided care for thousands of uninsured people is a bitter pill to swallow.

"The most frustrating thing is there's really no reason North Carolina is not expanding, other than ideological reasons," he says.

Seventeen percent of uninsured parents surveyed reported having fair or poor health, and slightly more said they had mental-health concerns. Linker says research indicates when parents have access to preventive coverage and care when they are ill, they're also able to care for their families.

"We know insured parents are able to be more present in their children's lives. They're able to take better care of their children, because they are not themselves sick," Linker says.

According to the research, nearly half of the uninsured parents studied lived in southern states and more than half were Latino.