Connecticut Ends Homelessness for Vets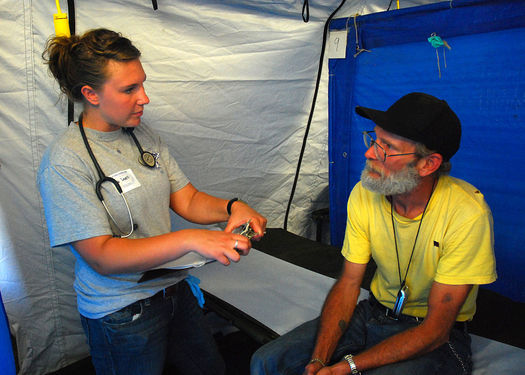 Connecticut housed more than 750 homeless veterans in 2015. (Jake Berenguer USN/Wikimedia Commons)
February 19, 2016
HARTFORD, Conn. - Connecticut has ended homelessness for veterans, Gov. Dannel Malloy announced Thursday.

Connecticut was one of only four states accepted into "Zero: 2016," a national effort to end veteran and chronic homelessness by the end of this year. Christina Rubenstein, policy director for the Partnership for Strong Communities, said achieving the goal doesn't mean that no veterans will become homeless.

"It really does mean that we have a system in place for them to regain their housing within 90 days and to have the supports they need to stay housed," she said.

Last year, the state successfully housed more than 750 veterans.

Rubenstein said combating homelessness among veterans has been a broad-based effort, involving federal and state agencies and some 200 organizations across the state, "all working together, setting goals for ending homelessness - first among veterans, then among chronically homeless, and then families - and then, setting a path to end all homelessness."

She said the coordination of services that made ending homelessness among veterans possible can now be used as a model for other programs.

"It provides a road map," she said, "for our continued efforts to develop systems that will make homelessness brief, safe and non-recurring for all groups."