"Canned Hunting" Bill Likely To Become Law This Week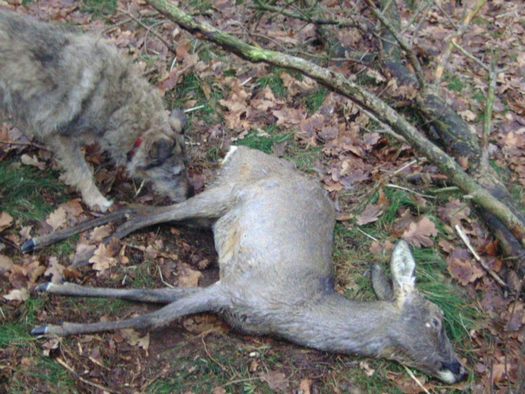 A new bill puts no limits on how much "canned hunting" can take place in Indiana. (Badger Rose)
March 8, 2016
INDIANAPOLIS - Senate Bill 109, the so-called "Canned Hunting" bill, was sent to Gov. Mike Pence last week. He can sign it or take no action, which allows it to go into law.

It sets up new regulations for owners of fenced-in properties where people pay to hunt. The legislation removes the Department of Natural Resources' oversight and creates an animal health board.

Opponents call the fenced-in properties "shooting galleries" and say many of the animals come from breeders and dealers, and are used to being taken care of by humans.

Jesse Kharbanda, director of the Hoosier Environmental Council, says it's wrong.

"Right now we've got somewhere between five and seven of these very controversial facilities in the state and this would pave the way for an entire industry," says Kharbanda. "And not only would it do it for deer but would also do it for sheep and goats."

Supporters say it sets up strict rules about the properties used for hunting, including that they must be at least 100 acres in size, have fences at least 8-feet high, and animal escapes must be reported within 24 hours.

Shooting of animals that have been sedated within 24 hours would be banned, and hunting couldn't happen within 150 yards of a man-made feeding area.

Kharbanda says under the bill certain types of goats and sheep could be hunted as well.

"There are some fast-moving sheep that are exotic in nature," he says. "And hunters in Texas have breeded a certain type of sheep, I think from North Africa, that is fast moving."

Hunting would be allowed between September and March each year and there's no limit as to how many animals can be taken.