Results from TANF Drug Testing Proposal Questioned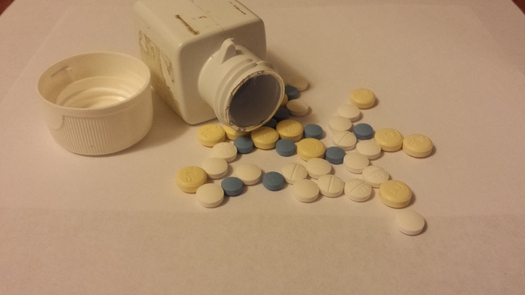 Critics say a bill before the West Virginia Legislature to require drug testing of some welfare recipients won't produce the results supporters say it will. (Dan Heyman)
March 9, 2016
CHARLESTON, W.Va. - Critics say requiring West Virginia welfare recipients to pass drug tests won't produce the results supporters say they will - but a bill to do just that is before the Legislature.

Senate Bill 6 could require drug testing for some new Temporary Assistance to Needy Families clients. Its opponents have said real-world experience shows it wouldn't reduce costs or cut welfare rolls. According to federal figures, none of 12 similar programs in other states produced savings. After testing thousands of welfare recipients, the programs only found a handful of drug abusers.

Former long-time public defense lawyer Dave McMahon said the bill is based on the mistaken impression that poor people do more drugs. He said that didn't match what he saw in three decades of seeing clients who were on public assistance.

"One person who showed up apparently intoxicated on any drug. Why is that? The answer is really very straightforward," McMahon said. "They don't have any money."

With time pressure high as the legislative session nears its end, the legislation is close to final passage.

Sen. Mike Hall, R-Putnam, said he favors the bill because it could force some people who need help to get it, but he admitted it will cost more than it saves. For one thing, Hall said, people think the welfare rolls are a lot bigger than they are. He said he will sometimes ask folks about it.

" 'How many people do you think in West Virginia get a welfare check?' And they'll say, 'Three, four, 500,000,' " Hall said. "Based on the rules, it's only 6,000 to 7,000 people."

Studies have found that the rate of drug abuse for people on assistance is similar to that of the general population. Given that, said Lida Shepherd, program director for the Appalachian Center for Equality youth leadership program in Logan County. the state could better spend its time and money expanding drug treatment. She says that would do more for the families of the young people she sees in the coalfields.

"In one instance, one of their parents was struggling with drugs," she said. "They had to travel all the way to Huntington to access services. We should be pursuing more drug-recovery centers, access to higher education."

Track SB 6 at legis.state.wv.us.
Dan Heyman, Public News Service - WV