Husky A Called Better Way to Count Low-Income Children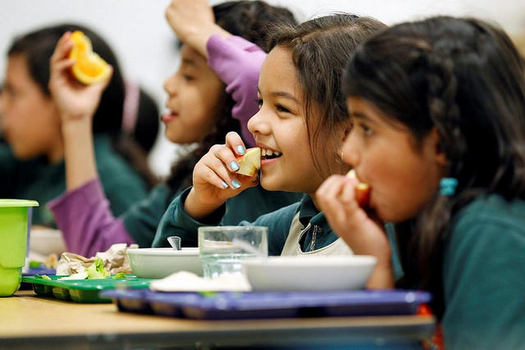 School lunch program enrollment may not accurately reflect family income. (USDA/flickr.com)
July 18, 2016
NEW HAVEN, Conn. – Counting how many children come from low-income families is one factor in distributing funds to schools.

To do that count, the state has relied on the number of children who qualify for free or reduced price school lunches.

But the introduction of the federal Community Eligibility Provision for school lunches has led to some schools being declared 100 percent eligible.

According to Katie Roy, director of the Connecticut School Finance Project, that's a good thing since every child in those schools will get good nutrition.

"But what it means for the policy side is that free and reduced price lunch is no longer going to be an accurate metric for identifying low-income students," she states.

In a recent report, her organization recommended adding enrollment in HUSKY A, the state's Medicaid program for low-income families, to the list of indicators for direct certification.

Direct certification indicators currently include counting families receiving Temporary Assistance for Families and SNAP benefits. However, many low-income families don't participate in those programs.

But Roy says those same families are more likely to take advantage of free or low-cost health care.

"Most of the children who are eligible to participate in HUSKY A are actually enrolled in the program," she stresses. "And that's really important, because you want to be using a measurement where you know that you're counting most of the eligible children."

And unlike community eligibility for the school lunch program, every family must apply for enrollment in HUSKY A, giving a much more accurate picture of income levels.

Connecticut has moved away from its school funding formula to a block grant system, making accurate income assessments less significant.

But Roy says that could change soon, and getting an accurate count of low-income children will be important.

"The state Department of Education has shown some interest in this," she points out. "We've heard from superintendents and other policy organizations.

"So, people seem to think that it's a good idea and something that Connecticut should look at more carefully."


Andrea Sears, Public News Service - CT