More CT Families Struggling to Get By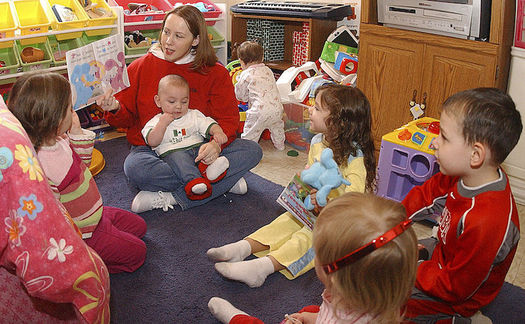 Child care and housing make up almost half of the household survival budget for a family of four in Connecticut. (USMC/Wikimedia Commons)
October 10, 2016
HARTFORD, Conn. – More than a quarter of Connecticut households have jobs but still have trouble making ends meet, according to an updated report from United Way.

Meet ALICE, a term that applies to more than 350,000 households in Connecticut.

It stands for Asset Limited, Income Constrained, Employed. And according to Richard Porth, CEO of United Way of Connecticut, those numbers have grown since the first ALICE report two years ago.

"There's been a slight increase in the percentage of ALICE households in Connecticut," he states. "It went from 25 percent of all households to about 27 percent."

Combined with the 11 percent of households living below the federal poverty level, that's more than a third of the state struggling to afford necessities such as housing, child care and food.

Urban areas tend to have higher concentrations of ALICE households, but Porth points out that two-thirds of Connecticut cities and towns have at least 1-in-5 families earning too little to be financially secure.

"ALICE can be our neighbor, our friend, our coworker or a family member," he says. "Everyone knows ALICE and everyone depends on ALICE to make a good community and to have a strong economy."

Although Connecticut has one of the highest median hourly wages in the country, almost half of all jobs in the state pay less than $20 an hour, or $40,000 a year.

Porth says in Connecticut the basic survival budget for a family of four with an infant and a toddler is slightly more than $70,000 a year. And the ALICE report shows how that money is spent.

"For example, child care represents 28 percent of the household survival budget each year, and housing represents 20 to 21 percent," he explains.

The report includes a number of recommendations for short and long-term strategies to help ALICE households by reducing expenses, raising income and increasing opportunities.




Andrea Sears, Public News Service - CT