CT Legislators Urged to Include New Revenue in Budget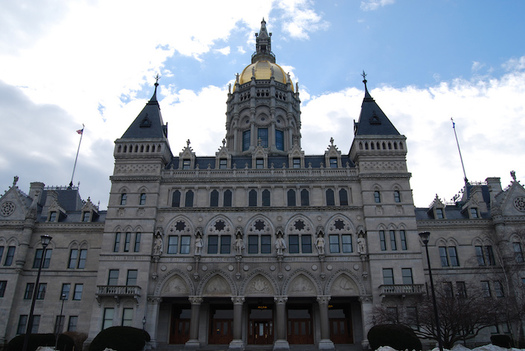 Connecticut legislators must close a $3 billion budget deficit over the next two fiscal years. (Jim Bowen/Flickr)
January 18, 2017
NEW HAVEN, Conn. – New revenue will be vital to Connecticut's long-term economic health, that's according to a new report by children's advocates. Last year, legislators relied entirely on cuts totaling some $850 million to balance the state budget.

But Derek Thomas, a fiscal policy fellow at Connecticut Voices for Children, says with a looming $3 billion deficit over the next two fiscal years, lawmakers can no longer rely on cuts alone.

"Our recommendations look to invest in Connecticut's future by modernizing an outdated sales tax system, strengthening taxes on corporations, and reforming wealth and income taxes," he explained.

The report says with increased revenue, strategic investments and smaller budget cuts, the governor and the legislature can balance the budget and improve prospects for the future.

Thomas notes that sales taxes once generated almost a third of total general fund revenue. But after years of shifting consumer spending patterns, in 2015 it represented just over one-quarter.

"Modernizing the sales tax to include services could generate up to $1.5 billion annually, while also ensuring a tax system that thrives in a modern economy," he said.

Services would include items like dry cleaning, limousine rentals and tennis lessons.

Raising income taxes on Connecticut's top earners by one-half of one percent would generate almost $240 million. Thomas adds imposing a fee on corporations paying workers less than $15 an hour could bring in more than $300 million to fund critical programs.

"That would help reduce the strain on some of the programs, such as child care, Earned Income Tax Credit or Medicaid, that their employees are relying on," he added.

The report is based on discussion and recommendations of a panel of tax experts that spent two years evaluating Connecticut's state and local taxes.