Lawmakers Consider Helping Former Offenders Compete for Jobs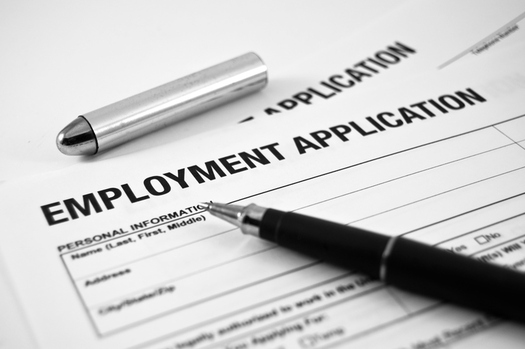 A new bill aims to give former offenders in Colorado a better chance of getting a job by prohibiting most employers from asking about criminal history on initial job applications. (Surfertide/iStockphoto)
By Eric Galatas, Public News Service - CO - Producer, Contact
April 5, 2017
DENVER - Hundreds of thousands of Coloradans who have criminal records could catch a break on their job applications.

House Bill 1305 would prohibit most employers in the state from asking about criminal history on initial application forms. According to attorney Jack Regenbogen with the Colorado Center on Law and Policy, too many qualified workers end up unemployed and on public assistance because of bad decisions made in the past.

"We're talking about people that simply cannot get their foot in the door," he said. "The hope is by simply removing this barrier from the initial job application, that everyone will be in a better position to compete for jobs based on their merits."

Last year, a similar bill met resistance by some who felt the law imposed unnecessary regulations on private industry and had concerns about discrimination liability. In the new proposal, Regenbogen said, businesses still can ask about criminal histories after the first application, as well as conduct background checks, and deny jobs to anyone with a prior record.

More than 1.5 million Coloradans have criminal histories, according to state records, and 60,000 children have parents who have been incarcerated. Regenbogen said the legislation gives these applicants the opportunity to explain their circumstances. He added that removing barriers to reentry into the workforce also would be good for the local economy.

"This will result in not only more direct tax revenue being accrued to the state," he said, "but it would also reduce the burden on some of our public-assistance programs."

The state already is prohibited from asking about a person's criminal history on initial job applications. This bill would broaden that to include private businesses with four or more employees. Nine other states have adopted similar laws. HB 1305 is expected to be heard as early as this week.

The bill's text is online at leg.colorado.gov.