Court Ruling on Oilfield Methane Emissions has Big TX Implications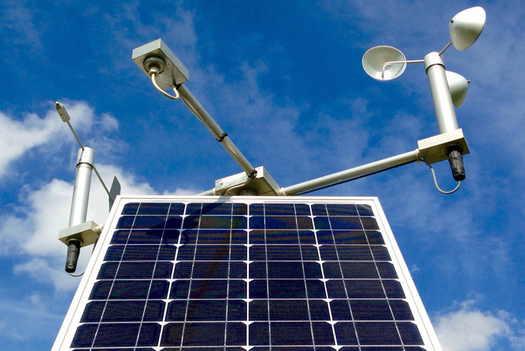 Air quality monitors in Texas have indicated high ozone levels, indicating excessive emissions of methane and other toxic compounds from oil and gas wells. (EyeEm/GettyImages)
July 7, 2017
SAN ANTONIO, Texas – Clean air advocates say it's a breath of fresh air for Texas - as a federal court blocks Trump Administration efforts to roll back a methane emission rule for new oil and gas wells.

This week, the court found the EPA exceeded its authority by imposing a 90-day moratorium on regulating emissions from the wells, with plans to extend the ban to two years. The Environmental Defense Fund sued the EPA to stop the rollback.

Krystal Henagan, Texas field consultant for the group Moms Clean Air Force, says the battle to curb emissions is a tough one in the Lone Star State.

"In Texas, they always fight tooth-and-nail against any existing protections and effort to repair, detect leaks that other states have been able to do successfully that hasn't harmed their economy," she says.

Texas is the largest oil-producing state, with more than 7,400 new and modified wells that emit an estimated 12,000 tons of methane, volatile organic compounds and hazardous pollutants. EPA officials have said the Obama-era regulation would hinder economic development.

Henagan says Texas must rely on federal regulations because state agencies, such as the Texas Railroad Commission and the Texas Commission on Environmental Quality, usually take a hands-off approach to the oil and gas industry.

"The companies that are just letting methane spew out and not checking for them, as well as our state leaders and our state agencies - like the Railroad Commission and TCEQ - have no incentive to try and control the problem," she explains.

She says ozone levels from the emissions not only cause problems in areas near the oil fields but are also spreading to adjacent counties.

"Communities that are downwind from oil and gas emissions - like San Antonio, which is downwind primarily from the Eagle Ford Shell, and also the Dallas-Fort Worth area - the emissions from the Shell areas are impacting those communities, because of ozone," she adds.

The court ruling keeps the methane regulations in force and means the EPA must reopen the rule-making process, including accepting public comments.

A public hearing is planned for Monday on the proposed two-year suspension of the rules.