Albuquerque "Anchor" Mantra: Hire Locally, Buy Locally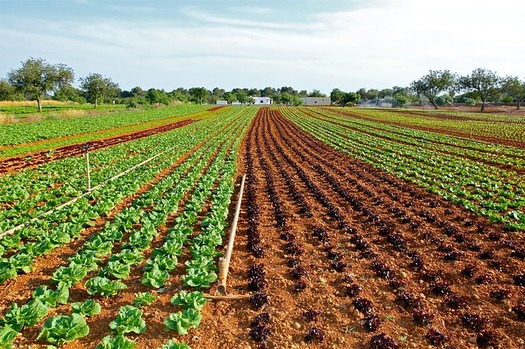 Albuquerque Healthy Neighborhoods has engaged anchor institutions in a push to hire more local workers and support local farmers and businesses. (Pixabay)

September 25, 2017
ALBUQUERQUE, N.M. – Albuquerque has been slow to recover from the 2008 recession but its anchor institutions are stepping up to improve the economy.

Anchors are typically local institutions large enough to weather the community's economic ups and downs.

The success of Healthy Neighborhoods Albuquerque collaboration with the University of New Mexico Health Sciences Center – is one of six institutions improving the well being of local families through economic and job growth.

Charles Rutheiser, a senior associate in The Annie E. Casey Foundation's Center for Civic Sites and Community Change, says anchors usually are located in neighborhoods where decent paying jobs are lacking.

"Universities and hospitals are in many cases the biggest economic engines, the biggest employers in town," he points out. "By creating programs that help connect residents in the community with job opportunities within these institutions, that can lead to improving the financial well being of families."

Albuquerque's Community Foundation and local anchor institutions are leading a "hire local and buy local" initiative.

Healthy Neighborhoods Albuquerque is modeled after a similar program in Cleveland, Ohio.

Randy Royster, president of the Albuquerque Community Foundation, says healthy neighborhoods need more than great schools or an exceptional hospital – they also need local businesses to have their back.

He says for example, Albuquerque's South Valley farming community needs to be supported to grow more farmers who can then grow more vegetables.

"How can we build the supply and then have hospitals and school systems initially commit to buying the locally produced, organic produce from those farms?" he raises.

Royster says Albuquerque Healthy Neighborhoods is also creating training programs to prepare people for open jobs at anchor institutions.

In addition to UNM's Health Sciences Center, other institutions involved in the project include the Presbyterian Healthcare Services, Central New Mexico Community College, Albuquerque Public Schools, First Choice Community Healthcare and the City of Albuquerque.