Legal Marijuana Still Raising Controversy in New Mexico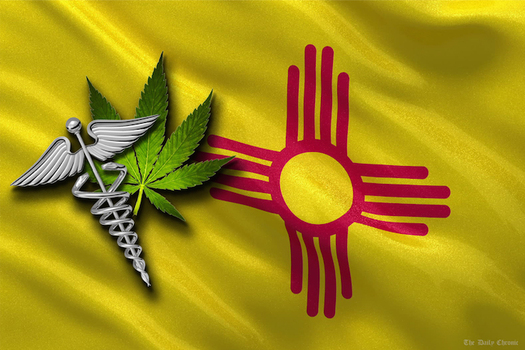 The City of Albuquerque says it can't risk losing federal transit funding by allowing a medical marijuana dispensary to advertise on city buses. (Dailychronic.net)
October 2, 2017
ALBUQUERQUE, N.M. – A state-licensed medical dispensary, Ultra Health, is waiting to hear from the federal government after the wraparound bus ads it wanted to buy in Albuquerque were rejected.

The city says advertising an illegal drug is prohibited by federal law.

Medical marijuana use is legal in New Mexico, but the city's transportation department is worried that federal transit money will be withheld if the drug is advertised on city buses.

Now, a local city council member is asking the U.S. Justice Department for clarification.

Ultra Health CEO Duke Rodriguez says bus ads or not, medical marijuana sales are booming.

"You know, even in the short time that we've advocated for medical cannabis, the program has rocketed from nonexistent to – next year we should, 2018, we should probably be at $150 million," he points out.

Marijuana ads have appeared on buses in California without federal repercussions. In New Mexico, the state says more than 40,000 people are now signed up to purchase medical marijuana, an 84 percent increase from 2016 to 2017.

Rodriguez says more dispensaries are opening in small communities, which in his view could stand to benefit from legalizing recreational marijuana as well.

Rodriguez notes that New Mexico's heavy reliance on the oil and gas industry benefits only some parts of the state, primarily counties in the northwestern and southeastern corners. He maintains total legalization would level the playing field.

"Whatever happens in Farmington will happen in Clayton, will happen in Hobbs, will happen in Las Cruces," he stresses. "It isn't isolated to any one geography. Cannabis is one that will be impacted across every community statewide, regardless of their size."

In a statewide poll this year, 60 percent of voting adults said they support legalization. But a plan has never made it out of the State Legislature, and Gov. Susana Martinez has vowed to veto any legislation that does.