Black Friday: Avoid Gimmicks, Find Savings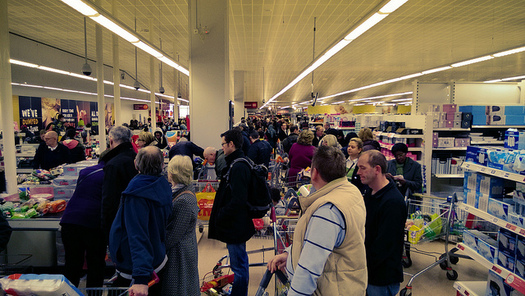 Return policies can vary widely among retailers, so experts say getting a receipt with every purchase is important. (Sue-May/Flickr)
November 24, 2017
FRANKFORT, Ky. -- The holiday shopping season is here, and many Kentuckians are combing newspapers and flyers full of ads. But the Better Business Bureau in Kentucky has some advice for shoppers looking for those big bargains.

Heather Clary, director of communications with the BBB, advised consumers to read the ads carefully, including the fine print, to make sure they don't spend time running out to get a great deal - and end up disappointed.

"Everything may not be quite as it seems," Clary said. "There are some advertisements or even gimmicks that are used to lure consumers into the door, but be sure that you know what kind of deal you may be getting. You really need to pay attention to what the ads are saying."

Some stores only honor sale ads during a certain time frame, or have limits in terms of what is available or how many can be purchased. When looking at ads for the same item from two different stores, Clary advised, make sure you're comparing the sale terms, not just the items.

More than 150 million people are expected to shop on Black Friday.

Because return policies can vary widely, Clary said it is crucial to ask for receipts.

"Merchants in Kentucky are allowed to set their own refund and exchange policies," she said. "And if you don't have the receipt, many times all you're going to be offered, if anything, is store credit or an exchange, and they might not give you any cash. "

Many folks prefer to shop in the comfort of their homes on Cyber Monday, but Clary noted the internet is full of traps for the unsuspecting consumer.

There are websites that mimic the names of well-known retailers, so she suggests looking at the search bar. The site's address or URL should start with "https." The "s" stands for "secure."

"Look for that 's' or the padlock in that address bar showing that the site you're on is indeed secure before you give that financial information," she said. "If you don't see that, you may want to reconsider. Your transaction may not be secure."

Whether shopping in person or online, Clary recommends using a credit card, which makes it easier to dispute charges if there is a problem.