Legal Defense of WV Election Disclosure Law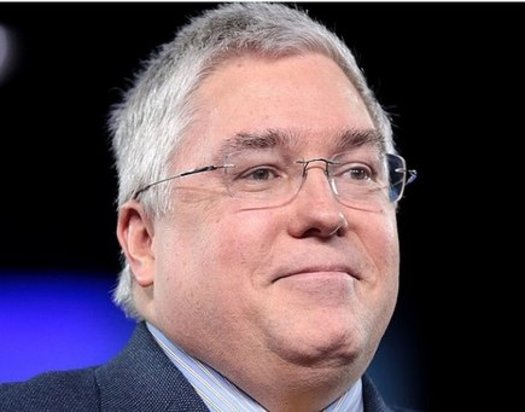 Clean election groups are warning that an opinion by West Virginia Attorney General Patrick Morrisey could open a floodgate to anonymous outside spending in state races. (Gage Skidmore/Wikipedia)
January 3, 2018
CHARLESTON, W.Va. – Clean election watchdogs are defending West Virginia's strong campaign disclosure law against the state attorney general's opinion that could allow a flood of secret political spending.

Attorney General Patrick Morrisey has written that a state law all but prohibiting anonymous political ads is unconstitutional.

Now the Brennan Center for Justice at the New York University School of Law is defending the law.

Daniel Weiner, a senior counsel with the Brennan Center, says Morrisey's opinion could end the requirement that candidates and groups say who they are and take responsibility for their ads.

He says voters need to know who's behind ads on, for example, energy issues.

"Don't West Virginia voters want to know if those ads are paid for by a Silicon Valley billionaire who is opposed to the coal industry versus a local chamber of commerce?" he poses.

Morrisey has argued that the rule could limit free speech by individuals about political issues.

But Weiner warns the rule is needed to protect state races from being overrun by shadowy, anonymous attack ads, which he calls a national problem.

The Brennan Center attorneys shared their views in a letter to the West Virginia Secretary of State.

After coal CEO Don Blankenship tried to swamp legislative races, buying ads in 2006 through his group called And for the Sake of the Kids, state lawmakers passed some of the toughest election disclosure rules in the country.

Weiner says the U.S. Supreme Court has clearly ruled disclosure requirements are constitutional, although the court did away with many limits on political advertising in the 2010 Citizens United decision.

"But it resoundingly affirms the value of transparency – by an 8-to-1 vote," Weiner stresses. "This law does not prohibit anyone from speaking. It just says they have to identify themselves."

Weiner adds Morrisey's opinion tracks a national effort to allow unlimited election spending by groups like those backed by oil billionaires Charles and David Koch.

He says at a time when people mistrust elections, a move toward anonymous political ads risks adding to the cynical public climate.

"The way out of that is to start to build a more accountable political system," he states. "And laws like the one in West Virginia help us do that."

As of now, it is unclear whether the state disclosure law will continue to be enforced.