Wash. on Defensive as DOJ Announces Marijuana Crackdown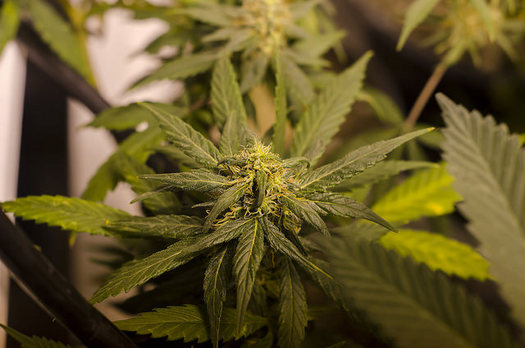 Washington and Colorado were the first states to legalize recreational marijuana use. (Global Panorama/Flickr)
January 5, 2018
SEATTLE – A move on Thursday signals what could be the start of a federal crackdown on marijuana. Attorney General Jeff Sessions has announced he will rescind the so-called Cole Memo, an Obama-era document that de-prioritized prosecution of cannabis laws.

Washington and Colorado were the first states to legalize recreational marijuana use, and six others have followed. The majority of states allow the use of medical marijuana.

Kevin Oliver is the executive director of the Washington state chapter of NORML, a group pushing for cannabis law reforms. He sees Sessions' action as a "political ploy," but says if the Justice Department carries it out, there could be harsh blowback from states.

"You have governors stepping up; you have GOP governors, you have GOP Senators stepping up already, saying, 'This is not right,'" he says. "'This is my state. You can't do this.'"

Gov Jay Inslee condemned the move and says he will defend the Washington law. In the past, Sessions has called marijuana dangerous and said on Thursday that his action marks a "return to the rule of law."

Organizations such as Smart Approaches to Marijuana have praised the decision, saying it will cut off large investments to the industry and keep it from becoming like "Big Tobacco."

Oliver, who also owns a small cannabis farm in eastern Washington, agrees that could be one of positive development from this announcement. He says investors from out-of-state and out-of-country, and even some transnational cartels that have used legal marijuana as a cover could become wary of putting money into Washington's pot industry.

"There may be less large-money investment in some of the legal marijuana industry because of this," he adds. "It does raise the awareness of the fact that the DOJ is watching us. If you're in compliance, I don't believe you have anything to worry about."

Oliver thinks at its core, marijuana legalization is a civil-rights issue, with campaigns led by civil-rights groups like the ACLU. Sessions' move to rescind the Cole Memo comes only a few days after recreational pot sales began in California.