Gov. Northam Marks Anniversary of Roe v. Wade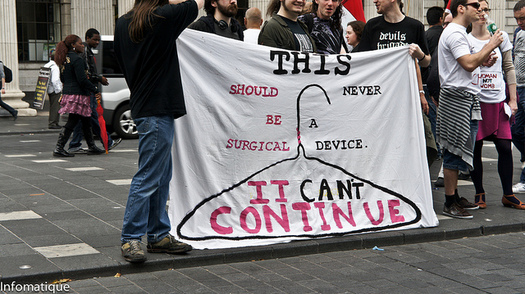 Today's rally in support of reproductive freedom includes a plea for what organizers say is full reproductive justice for all women. (Pixabay)
January 22, 2018
RICHMOND, Va. — Gov. Ralph Northam continues his longtime support for women's reproductive rights, by rallying alongside women at the State Capitol today on the anniversary of Roe v. Wade.

Despite the landmark 1973 Supreme Court ruling that established a woman's right to end a pregnancy, women's rights groups say that right is constantly under threat. Ashleigh Crocker, program director at Progress Virginia, pointed to what she sees as ongoing efforts by the Trump administration to erode reproductive rights.

Crocker said she's thankful for Gov. Northam's strong support on the issue.

"We're thrilled that we have the support of the governor and all of our statewide elected officials," Crocker said. "We really believe that women should have the right to make decisions about their own bodies and choose how and when to have a family. And we are thrilled that the governor is supportive of that."

In a speech to anti-abortion activists, President Donald Trump touted a plan to roll back legal guidance from the Obama administration that sought to discourage states from attempting to defund organizations providing family-planning services, such as Planned Parenthood.

At least 300 members of the Women's Equality Coalition are expected to attend today's rally at the Bell Tower in Capitol Square at 11 a.m.

Crocker said anti-abortion groups are fighting a handful of pro-choice bills in the current Virginia General Assembly, including one that would protect women in cases of rape or incest. She noted the bill didn't make it through a Senate committee.

"We wanted it to pass so that women who are victims of rape and incest can get access to an abortion without having to file a police report and go through all of that trauma," Crocker said. "But unfortunately, it did not pass."

Votes fell along party lines for that legislation, with Democrats for and Republicans against.