Indiana Lawmakers Turn Down Payday-Lending Bill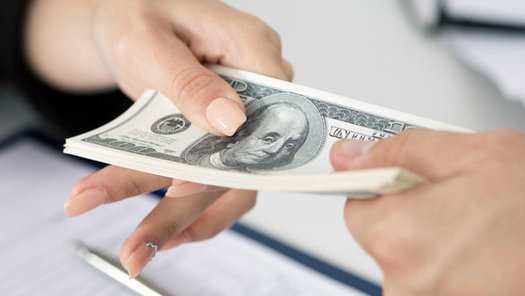 The State of Indiana considers interest rates on loans above 72 percent felony loansharking. (wa.gov)
February 28, 2018
INDIANAPOLIS — Advocates for lower-income Hoosiers are celebrating the defeat of a payday-lending bill in the Indiana Legislature.

House Bill 1319, which passed in the House earlier this month, would have allowed payday lenders to charge interest on small loans at rates more than triple what Indiana law currently defines as criminal loansharking.

Erin Macey, a policy analyst the Indiana Institute for Working Families, says payday lenders capitalize on people who are in a tight spot. She adds this borrower's annual income averages $22,000, and they often can't afford these loans.

"Hoosiers have other credit options," she says. "They can turn to folks like the United Way or community action agencies, or township trustees. All of these options are going to help them avoid being mired in debt."

The bill would have allowed storefront lenders to offer three- to 12-month loans of up to $1,500, with annual interest rates up to 222 percent. Indiana now considers rates of more than 72 percent felony loansharking. The payday-lending industry says the loans help customers short on cash who have nowhere else to turn.

Lisa Wilkins, legislative director for AMVets in Indiana, says loans with sky-high interest rates often target lower-income working families, seniors and veterans who may not be able to qualify for conventional loans. And she thinks people in a desperate situation might not understand exactly what they're signing up for.

"When you take out a car loan, a home loan, any kind of loan through a bank or reputable financial institution, they sit down and go through all of the paperwork with you," she explains. "At these payday-lending institutions, you are given a brochure."

It's the third year in a row that similar payday-lending legislation has been introduced in Indiana.
Veronica Carter, Public News Service - IN