SD 2018 Candidates Encouraged to Foster Livable Communities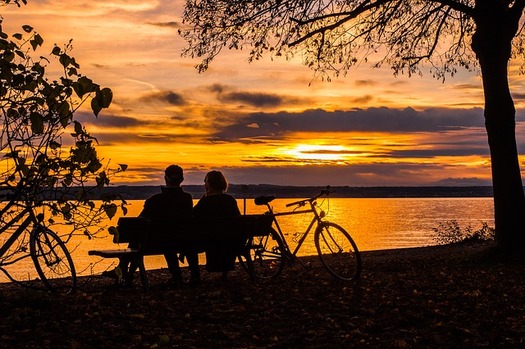 South Dakota seniors want candidates running for office in 2018 to know that livable communities for people as they age are a high priority for their vote. (Pixabay)
April 2, 2018
SIOUX FALLS, S.D. – About 15 percent of the population in South Dakota is over age 65, and many in that age group say if candidates running for office in 2018 want their vote, they should promote "livable communities."

AARP South Dakota State Director Erik Gaikowski notes in surveys, 80 percent of people over age 45 say they want to remain in their current home as long as possible as they age. He says they also want community leaders to help with that.

"People want better housing options, they want better transportation options within their communities to make sure that they are able to age in place," he says. "Making sure that they're able to age in a smaller town without having to move to a bigger community to get those services."

South Dakota voters will elect a new governor in November. And in Sioux Falls, voters will go to the polls April 10 to elect a new mayor.

AARP South Dakota is a co-sponsor of a forum coming up Thursday, and plans to highlight its Livable Communities initiatives when the six mayoral candidates make their pitches. The forum is at the Washington Pavilion beginning at 7 p.m.

Gaikowski says AARP knows that 75 to 80 percent of its members vote in every election, so the group plans to hold other civic engagement events in other parts of the state.

"So, we're looking to be more active on the local level with municipal races across the state of South Dakota, to impact how communities develop and plan for people as they age in place," he says. "But the more we can do in a community to enhance livability, the better it is going to be for all communities."

South Dakota is the 17th largest state in the U.S. in terms of land mass, but one of the least densely populated. Gaikowski says that creates challenges that elected officials need to keep in mind for providing equal access to senior services.

"Having a more mixed land use such as housing – having more density as opposed to spreading out a community – really looking at making sure that there's strong community information-sharing; making sure that civic participation is easy and open," says Gaikowski.

AARP stresses that seniors must be their own best advocates and actively participate in civic engagement if they want their voices heard.