Activists Call Dominion's Renewable Energy Proposal "An Act"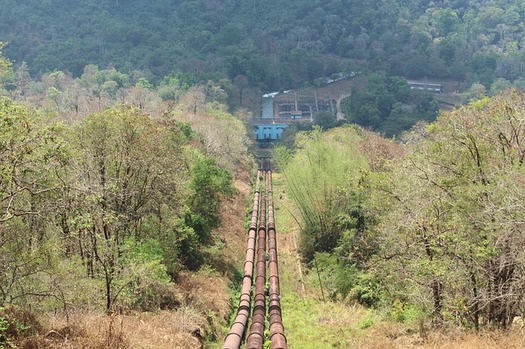 Environmental activists and community leaders maintain Dominion Energy is more interested in expanding gas pipelines instead of expanding solar. (Pixabay)
May 9, 2018
RICHMOND, Va. – Dominion Energy, Virginia's largest electric utility, promotes itself as a leader in solar energy, but Wednesday environmental activists are calling on the company to "drop the act," considering its promotion and heavy reliance on fracked gas.

Activists maintain Dominion wields its power over legislative and regulatory bodies to further its interest in maintaining higher profits over the well being of the environment.

Steve Nash, a journalist and author of "Virginia Climate Fever," says the company is doing the bare minimum in its solar energy program.

"The main agenda for Dominion, because it has invested heavily in natural gas, because it's fought like a deranged animal to build two enormous and completely unneeded natural gas pipelines," Nash states.

The State Corporation Commission on Monday rejected the company's plan to offer 100 percent renewable energy plans to its customers, saying the electric monopoly proposal isn't fair or reasonable.

Activists plan to share their stories Wednesday during a rally and press conference at the Nina F. Abady Festival Park starting at 9 a.m.

In a press release, Dominion touts that since 2015 its solar capacity in Virginia increased by 630 percent, resulting in its top 10 ranking among U.S. utilities for solar.

But Nash says while he welcomes Dominion's interest in expanding solar, he thinks it's just window dressing.

"The amount of solar power that Dominion is engaged in is minimal, it's reluctant, it's foot dragging," he states. "It's only there as a sop to people who are easily distracted."

At the rally, Nash, along with members of the Sierra Club Virginia Chapter, state and local leaders and others plan to discuss the company's interest in the Atlantic Coast Pipeline and its influence in Virginia politics.