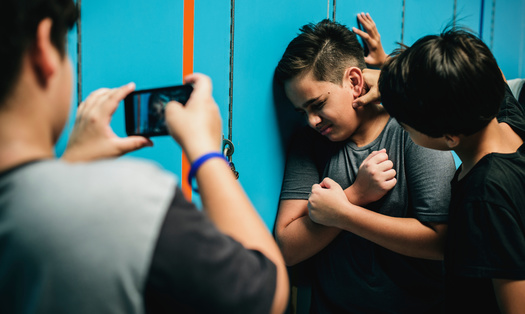 NEW YORK – Un estudio de 10 años sobre la salud busca la participación de una amplia variedad de personas –incluyendo las discapacitadas– para ayudar a los investigadores a crear un plan de atención de la salud a la medida de cada quién.

Una investigación médica de largo tiempo finalmente pondrá a la vista las necesidades de la población que frecuentemente es ignorada. Le llaman Programa de Investigación "Todos Nosotros" ("All of Us") y se calcula que durará al menos 10 años. El estudio está diseñado para ayudar a los investigadores a desarrollar cuidados médicos basados en necesidades de la vida real de los pacientes individuales. Mientras que las investigaciones a gran escala tienden a ver sólo a grupos selectos, éste espera involucrar a un millón de personas de todo el espectro de la sociedad completa.

Elizabeth Cohn, R.N., P.D. Líder de Participación Comunitaria en el Consorcio de Medicina de Precisión, de la Ciudad de New York, destaca que estudiar condiciones relativamente raras puede tener beneficios para la atención de la salud en general. Así que la amplia participación de gente con discapacidades que participarán en este estudio, tendrá dos impactos principales.

"Está el beneficio inmediato de ser incluido en el estudio, lo que puede ser muy empoderador, ayudar a cubrir las necesidades de la gente – y luego, la gran visión de una mejor salud para nuestra nación."

Quienes quieran participar en el estudio pueden registrarse en 'joinallofujs.org/together'

Jess Powers, directora de comunicación y educación en el Centro para la Independencia de los Discapacitados New York ("Center for Independence of the Disabled New York"), dice que a los participantes se les pedirá responder preguntas sobre su salud, familia, hogar y trabajo, y tendrán opciones para aportar expedientes electrónicos de su salud y muestras biológicas.

"Dependiendo de cuánta información quiera compartir la gente; es su decisión. La idea es que esos datos hechos anónimos estén disponibles para que los investigadores hagan avances médicos."

Los investigadores esperan que con el tiempo la gente quiera involucrarse en el estudio, pero es libre de salirse cuando sea, sin sanción.

Hablando no sólo como investigadora de la salud, sino también como madre de una criatura con necesidades especiales, Cohn agrega que este tipo de estudio exhaustivo de larga duración hace mucho que hacía falta.

"Es una oportunidad para que se escuchen todas las voces y todas las inquietudes. Sentimos que ya llegó el tiempo de que la medicina sea inclusiva, como otras cosas son inclusivas."

El estudio Todos Nosotros ("All of Us") es un proyecto de los Institutos Nacionales de la Salud ("National Institutes of Health").

Más información en allofus.nih.gov.


Disclosure: Center for Independence of the Disabled New York contributes to our fund for reporting on Disabilities. If you would like to help support news in the public interest,
click here.
get more stories like this via email
Environment
A recently signed law expands New York City's solar property tax abatement. This four year tax abatement allows for the construction of solar …
Health and Wellness
Advocates for mental health in Maine say the stigma of suicide often prevents those most at risk from getting the help they need. The CDC reports …
Cannabis is an emerging science in which students can make new discoveries and contributions. Wayne State University in Michigan has introduced an …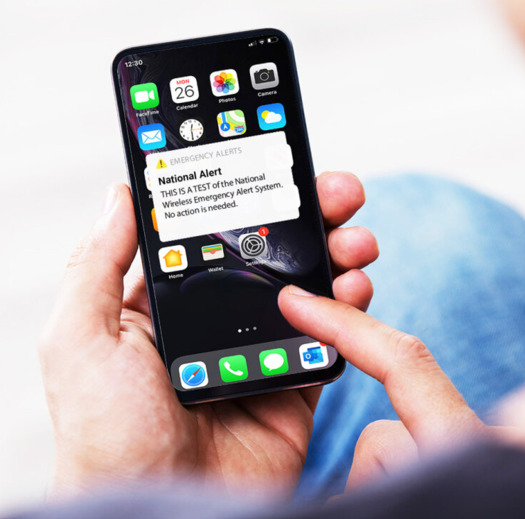 Environment
Cell phones around Wisconsin and the rest of the country will be buzzing this Wednesday afternoon for a test of the federal Emergency Alert System and…
Social Issues
As the U.S. navigates a prolonged housing crisis, a North Dakota organization is highlighting data showing significant homeownership disparities…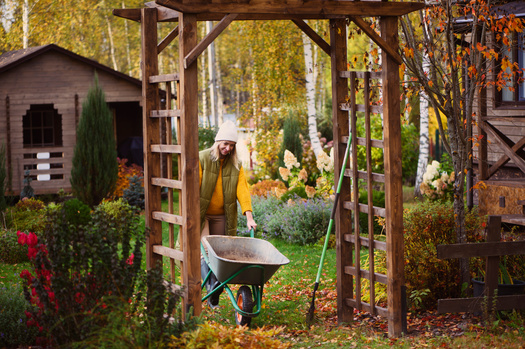 Environment
A new study finds the autumn chore of raking leaves could be a disservice to budding plant life. The National Wildlife Federation found fallen leaves …
Environment
As more companies embrace sustainable practices, businesses in North Carolina are leading the charge through innovative initiatives with funds from …
Environment
Volunteer water monitoring is gaining popularity in West Virginia, and could help assess the impact on regional water quality of projects like the …