New Mexico Debates Oil and Gas Methane Emissions
Wednesday, August 7, 2019
ALBUQUERQUE, N.M. - New Mexico residents are having their say this month about state regulations on methane emissions from oil and gas operations.

Gov. Michelle Lujan Grisham committed to implement rules that would lead the nation as part of her election campaign. Ahead of public hearings, the New Mexico Oil and Gas Association released its own "methane mitigation road map," which it calls a "solution-oriented" approach, but environmental groups have argued that the industry's proposal would leave New Mexico with the weakest methane regulations in the country.

Hillary Hull, senior manager of research and analytics for the Environmental Defense Fund, said regulations are working in other states.

"There certainly will be industry pushback," she said, "but what we want to point to is places like Colorado, where a lot of these same operators are operating and are perfectly comfortable - and are even finding the benefits of these methane regulations."

A public hearing is scheduled at 8:30 a.m. today in the Skeen-Whitlock building in Carlsbad.

New Mexico frequently ranks at or near the bottom in state public-education measures, with revenue for schools often tied to the boom-and-bust oil and gas industry. Farmington teacher Mary Ann Broidy is convinced that lost revenue from methane emissions could improve that picture.

"It's difficult to expand your economic base, and to attract young people here and industry here, if your education system is dead last in the country," she said. "Young families don't want to come. It's scary for them to raise their children in that climate."

The Environmental Defense Fund has estimated that the state could save more than $730 million in revenue over the next decade through comprehensive methane-waste controls, compared with $180 million based on the industry's proposal.

Broidy said she believes the industry needs more accountability.

"In our homes, we ask our kids to clean up after themselves. In our schools, we teach our kids to clean up after themselves," she said. "It just seems to me that it's not asking too much to ask industry to do the same in the state of New Mexico."

Studies estimate that New Mexico's methane emissions are more than 1 million tons a year.

The EDF analysis is online at edf.org.


Disclosure: Environmental Defense Fund contributes to our fund for reporting on Climate Change/Air Quality, Energy Policy, Environment, Environmental Justice, Public Lands/Wilderness. If you would like to help support news in the public interest,
click here.
get more stories like this via email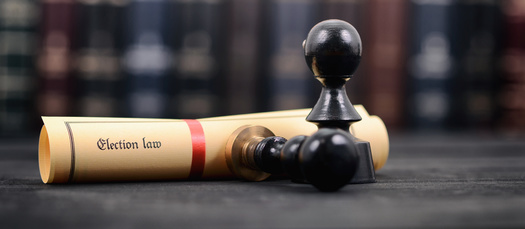 Social Issues
Examples of proposed policies and candidates tied to false claims of election fraud have spread to Minnesota, and a new national report found the …
Environment
New Mexico continues to battle the largest wildfires in its history, and other states including Nevada, along with parts of Arizona and Colorado…
Social Issues
A new museum exhibition in Baltimore opening to the public today aims to tell the story of Maryland's fight for civil rights, both in the past and …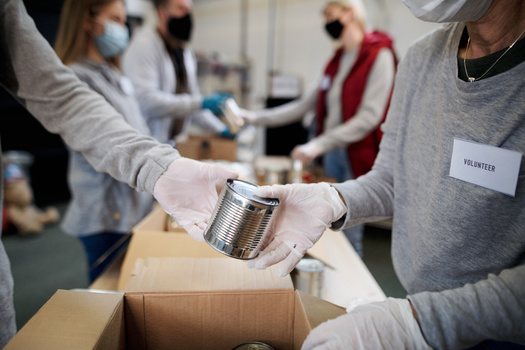 Social Issues
Virginia's food banks are facing a perfect storm of issues. High inflation for everyday goods is driving up food costs for lower-income families…
Health and Wellness
Vice President Kamala Harris met with abortion providers from Missouri and other restrictive states Thursday to consider ways the Biden administration…
Health and Wellness
Today is National Bike to Work Day, and while it may sound "easier said than done," it may not be as daunting as you think. Enthusiasts said the …
Environment
Connecticut is celebrating its first estuary reserve, which will help identify environmental threats to waterways and natural resources. …
Health and Wellness
A new report urges states to take steps to minimize Medicaid coverage loss when the state of emergency for the pandemic comes to an end. COVID …