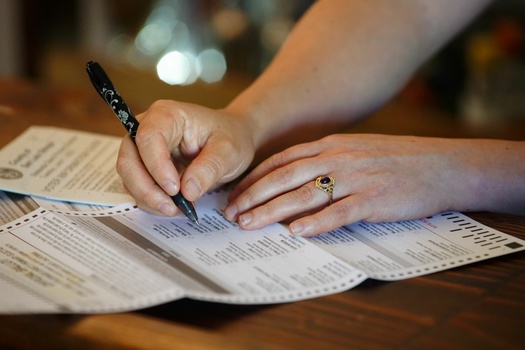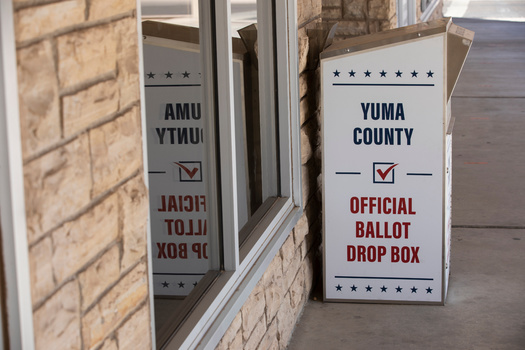 Thursday, August 13, 2020
YAKIMA, Wash. -- Voting-rights groups want Yakima County residents to rank candidates in elections.

How would that benefit the county?

Latino community members and other groups have sued the Board of Yakima County Commissioners under the Washington Voting Rights Act, alleging the current election system disenfranchises the large Latino population.

Colin Cole, policy director for the group More Equitable Democracy said under ranked choice, winning candidates would need to get at least 25% of votes.

He said under the new system, if a voter's preferred candidate failed to reach that threshold, their second choice would move to the top of their list.

"If you can walk into an ice cream shop, you ask for rocky road, and they say they don't have it - if you understand that you don't have to leave the store because you have a second choice - if you get that, you get ranked-choice voting," Cole explained.

Latinos make up about half of the county's population. For its countywide elections of three seats, Latinos have only won a seat once.

The city of Yakima faced a similar issue and drew districts to create better representation. But Cole noted Latinos are widely dispersed throughout the county, making districts less effective.

Aaron Hamlin, executive director for the Center for Election Science, said there are many varieties of ranked-choice voting.

He said the process has to be well-explained and transparent to the public to work effectively, but has potential to create better representation.

"It would definitely give people more of a sense of involvement and empowerment," Hamlin said. "And seeing that through their vote they're actually having a meaningful outcome in terms of making sure that people who represent them are being elected."

Robin Engle, communications and development director for OneAmerica, said the Latino population in Yakima County has been frustrated with the commission, especially in response to COVID-19, which is disproportionately affecting Latinos.

"We heard again and again that the county commission doesn't represent the Latino community, doesn't invest in the Latino community," Engle said. "And that just the way that the democracy is working in Yakima County isn't working."

The Board of Yakima County Commissioners is being sued under the Washington Voting Rights Act but could settle the case.

Commissioners have expressed interest in working with the community to come up with a solution. Two dozen jurisdictions across the country have adopted ranked-choice voting.


Disclosure: Center for Election Science contributes to our fund for reporting on Campaign Finance Reform/Money in Pol, Civic Engagement, Civil Rights. If you would like to help support news in the public interest,
click here.
get more stories like this via email

College presidents testified before a congressional committee Tuesday on the rise of antisemitism on college campuses since the Oct. 7 Hamas-led …
Social Issues
There are some bright spots in beefing up local news coverage, but a new report says in North Dakota and elsewhere, there are still big concerns …
Health and Wellness
Holiday stress is a concern for most people, but when you mix in travel plans and chronic health issues, those worries might be elevated. A …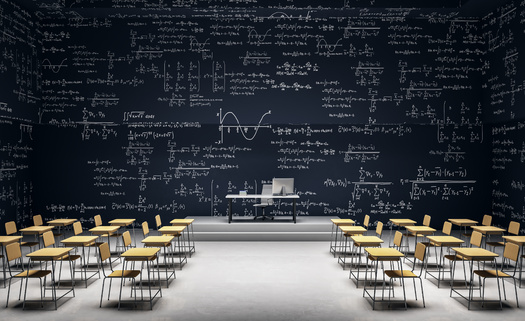 Social Issues
A new report from the Consumer Financial Protection Bureau finds the repayment process for federal student loans has been filled with errors…
Social Issues
More than 3,500 foster children are available for adoption in Ohio, and state agencies are connecting with local faith congregations to help recruit …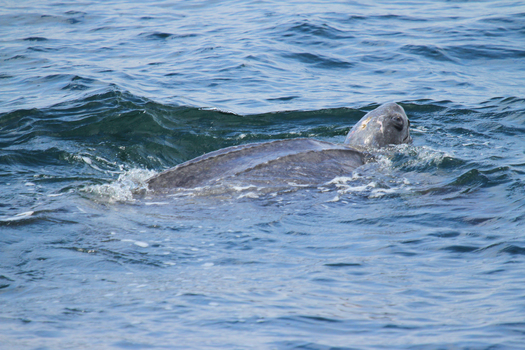 Environment
The California Department of Fish and Wildlife just announced a marine warden discovered an endangered Pacific leatherback sea turtle dead, drowned …
Health and Wellness
The state's largest county has just opened the new CARE Court system, designed to get help for severely mentally ill people in Los Angeles. CARE …
Environment
A Knoxville-based environmental group is voicing health and safety concerns about the development of a landfill for radioactive waste from the Y12 Ura…