West Virginians Hold Candlelight Vigil to Remember John Lewis
CHARLESTON, W.V. -- Advocacy groups held a candlelight vigil in Charleston over the weekend, marking the one-year anniversary of the passing of Georgia Congressman and civil-rights activist John Lewis, and asking West Virginia lawmakers to support national standards to protect voting rights.

Katonya Hart, vice president of the NAACP of West Virginia and the event emcee, said statewide, voters have indicated they approve of measures to expand and safeguard voting access.

"The polls show that 79% of West Virginians are for the 'For The People Act,'" Hart reported. "Overwhelmingly, they want to see the John Lewis Voting Act passed."

The two bills being considered by Congress would increase voting options and access nationwide, increase transparency of election donations, and restore provisions of the Voting Rights Act of 1965. The Charleston vigil was part of more than a hundred events held across the country.

Sally Roberts, volunteer chair of Rise Up WV and an organizer of the event, said it is important for West Virginians to show they care about the right to vote, despite setbacks from some U.S. Senators, including from West Virginia, whom critics noted are blocking passage of the legislation.

"So that every person in America can have a government that fully represents them and the concerns that matter most to them, from health care to creating jobs," Roberts urged.

Martin Luther King III and his wife, Arndrea Waters King, also announced over the weekend they are launching an online campaign, called 'hashtag For John,' aimed at honoring the late Georgia Congressman, while raising money for voting-rights activism.


get more stories like this via email
Social Issues
One of North Carolina's oldest Historically Black Colleges and Universities is finding new ways to help students stay enrolled and graduate. Recent …
Social Issues
A new survey finds 8 in 10 Kentucky parents say afterschool programs could help their child combat social and mental-health struggles by reducing unpr…
Environment
A technology that once existed only in science fiction soon could emerge as a viable solution to climate change. The city of Flagstaff has added …
Social Issues
A new report found Texas likely undercounted the number of people who actually live in the state when gathering information for the 2020 census…
Environment
Minnesota has more than 10,000 brownfield sites, which are abandoned or idled properties in need of contamination removal. State officials will soon …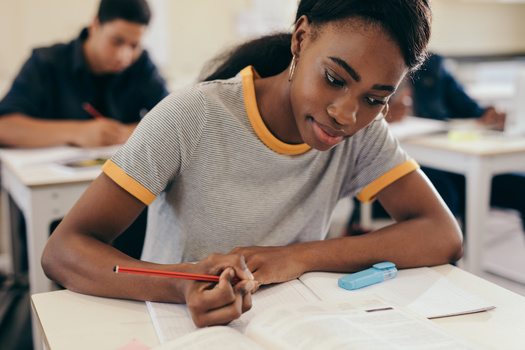 Social Issues
By age 35, workers with a bachelor's degree or higher are about twice as likely as workers with just a high school diploma to have a good job - one …
Environment
The mayor of Huntington, where more than 200 homes were recently damaged by severe flooding, said now is the state's "one chance" to prevent other …
Social Issues
Alzheimer's disease is one of the leading causes of death in North Dakota, prompting state officials to launch an online dashboard, where the public …