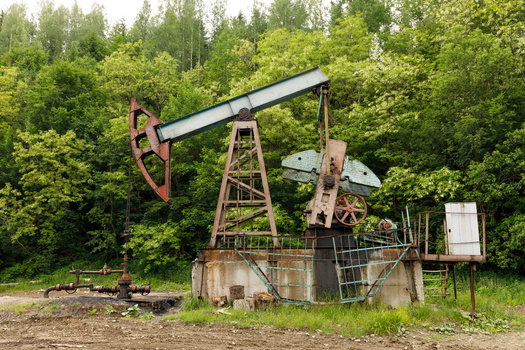 HELENA, Mont. -- A wide range of groups are supporting an effort to protect cherished rivers in Montana.

Sen. Jon Tester, D-Mont., has introduced the Montana Headwaters Legacy Act, which would nearly double the river miles in the state protected as Wild and Scenic.

The effort stretches back more than a decade and includes support from businesses, tribes and Sibanye Stillwater Mining Company, which operates in the state and is one of the largest platinum and palladium producers in the world.

Scott MacFarlane, Gallatin County commissioner, said his county's economy relies heavily on natural resources.

"People come here to recreate around our rivers, and they expect to be able to have the pristine West here," MacFarlane remarked. "It's part of what they see of value in visiting here, and it's also a reason people want to live here and invest here. It's the reason that companies are able to recruit employees here."

The act would protect 385 miles and 20 segments of river, including parts of the Yellowstone, Madison and Gallatin.

MacFarlane acknowledged the agriculture industry has expressed concerns about water rights. However, the legislation includes language to protect existing water rights, which also is the case with the original Wild and Scenic Rivers Act.

Marci Dye, owner of Sylvan Peak Mountain Shop in Red Lodge, said her mother was instrumental in protecting part of East Rosebud Creek as Wild and Scenic in 2018.

Dye noted Red Lodge, like other Montana communities, has a resort tax that has greatly benefited the town, especially as popularity for outdoor recreation shot up in the past year.

"The resort tax revenues are up significantly, which is going to impact our infrastructure funds and our parks funds, and we're implementing a new swimming pool with resort tax funds," Dye outlined. "So, you know, visitation does have its benefits. It's a big, happy circle, eventually."

MacFarlane argued protections are important because people in Gallatin County understand they are stewards of a resource that passes through state after state on its way to the Gulf of Mexico.

"We have the town of Three Forks in our county, and the Three Forks is where these three headwaters rivers of the Missouri meet," MacFarlane explained. "And we kind of feel a responsibility that this is our river, we got to enjoy it, but it's also our responsibility to take care of it."

Support for this reporting was provided by The Pew Charitable Trusts.


get more stories like this via email
Health and Wellness
Most people probably never give a second thought to their visits to the dentist, but not everyone can navigate this process with ease. People with …
Social Issues
Christmas is a little more than two weeks away, and toy drives around the country are in full swing. A North Dakota organizer shares some things to …
Social Issues
A federal judge in Nevada has dealt three tribal nations a legal setback in their efforts to stop what could be the construction of the country's larg…
Social Issues
Reports from the Insurance Commissioner's office and the state Attorney General reveal an analysis of what they call "the true costs of health care" i…
Health and Wellness
The holiday season is filled with recipes passed down from years before, and feasting with family and friends. But think again before you have …
Environment
Connecticut lawmakers are reluctant to approve new emission standards that would require 90% cleaner emissions from internal-combustion engines and re…
Environment
While lawmakers and environmental groups strive to lower vehicle emissions and the nation's carbon footprint, many truckers see unrealistic …
Social Issues
Another controversial move in Florida's education system is a proposal to drop sociology, the study of social life and the causes and consequences of …