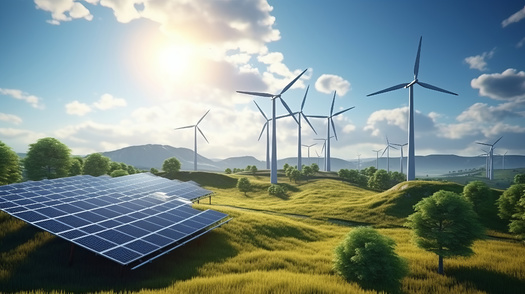 CRAIG, Colo. -- What would it look like if one in four households in the country was solar-powered?

A new report from the "30 Million Solar Homes" campaign said solar federal investment of that size would be equivalent to taking 42 million cars off the road for a year, and would lead to the creation of 1.7 million jobs focused on rooftop and community solar installations.

Katie Kienbaum, senior researcher for the Energy Democracy Initiative at the Institute for Local Self-Reliance and the report's co-author, said the policy recommendations also focus on addressing racial inequity in the nation's energy system. It prioritizes solar power for low-income and marginalized communities, which Kienbaum pointed out would help reduce utility costs in the long term.

"If we want to see these benefits in communities across the country, in all different income levels, we need to make sure that we are intentionally investing in those communities, and not just hoping that the benefits of clean energy will trickle down to all of us," Kienbaum asserted.

The report also called for increased funding for programs like the Low Income Home Energy Assistance Program and the Weatherization Assistance Program. It said in Colorado, the impact of more solar power would mean $1 billion in electric-bill savings over five years.

In Moffat County, in northwestern Colorado's Yampa Valley, three mines and two coal-fired power plants are major employers, and are scheduled to close by 2030.

Jennifer Holloway, executive director of the Craig Chamber of Commerce, said the community needs to find a way to pivot its economy. The town was connected to a solar co-op in the Yampa Valley last year, which drew residents' interest. Holloway noted the job potential of solar could be beneficial to Craig.

"The more we can be independent, the better chance we have of keeping our community together with this job loss coming up," Holloway projected. "We're a family-oriented community, so we really do want to stay together. Solar is one of the tools that we can use to create a stronger community."

She added there are plans to expand the solar co-op in 2022 to include nearby Rio Blanco County.


get more stories like this via email
Health and Wellness
Advocates for mental health in Maine say the stigma of suicide often prevents those most at risk from getting the help they need. The CDC reports …
Cannabis is an emerging science in which students can make new discoveries and contributions. Wayne State University in Michigan has introduced an …
Environment
Cell phones around Wisconsin and the rest of the country will be buzzing this Wednesday afternoon for a test of the federal Emergency Alert System and…
Social Issues
As the U.S. navigates a prolonged housing crisis, a North Dakota organization is highlighting data showing significant homeownership disparities…
Environment
Volunteer water monitoring is gaining popularity in West Virginia, and could help assess the impact on regional water quality of projects like the …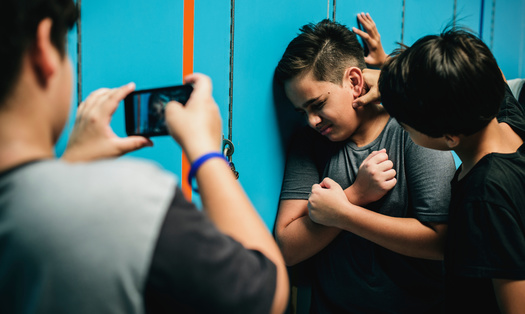 Health and Wellness
October is National Bullying Prevention Month, and one Nevada father is speaking out after his special-needs son endured a traumatic incident…
Health and Wellness
Data from last year show a growing percentage of Kentucky children and teens report struggling with depression or anxiety, largely driven by social …
Social Issues
In recognition of Banned Book Week, the "Banned Books Tour" bookmobile will be in the Keystone State today. Pennsylvania ranks third among states …