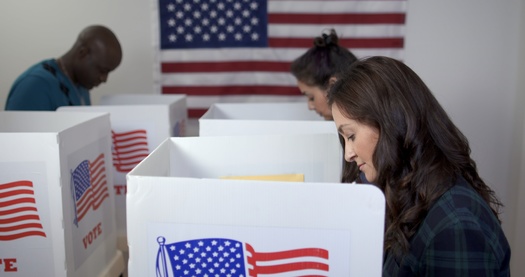 MADISON, Wis. -- A pro-democracy group said the latest attempt to pick apart Wisconsin's vote totals from the 2020 presidential election doesn't hold any merit. It hopes a separate review, expected later this year, will end the "Big Lie" rhetoric once and for all.

A state Republican lawmaker raised eyebrows last week when she issued subpoenas demanding election materials from Milwaukee and Brown counties. It followed repeated calls from former President Donald Trump to question the legitimacy of Joe Biden's victory in Wisconsin.

Jay Heck, executive director of Common Cause in Wisconsin, said a partial recount already affirmed that Biden won the state.

"You can be sure that all of this stuff is campaign fodder not just for 2022, but for 2024 as well, by the far-right base," Heck asserted.

Those behind the move cited reasons such as the timing of when Milwaukee County officials posted their results. However, previous claims of fraud in Wisconsin and elsewhere have been widely discredited by election authorities and the courts.

It is unclear if GOP leaders will allow the subpoenas to be carried out.

Meanwhile, Heck pointed out a separate examination by the nonpartisan Legislative Audit Bureau is a legitimate review that will provide a definitive summary.

In the meantime, Heck argued giving the claims new life once again raises concerns about the threat to democracy, similar to what was debated in the weeks after the election.

"There's nothing inherently wrong about demanding a recount in a close election, provided it comes within the bounds of the law," Heck acknowledged. "The question is that if you don't like the outcome by charging falsely things like fraud, and if you can't provide proof of that, you are really doing a disservice to all of the other voters."

Heck added Wisconsin is on a dangerous path toward replicating the widely criticized audit of election totals in Arizona. Meanwhile, the state lawmaker behind the Wisconsin subpoenas said the current reviews are taking too long, and residents demand more transparency.

Support for this reporting was provided by The Carnegie Corporation of New York.


get more stories like this via email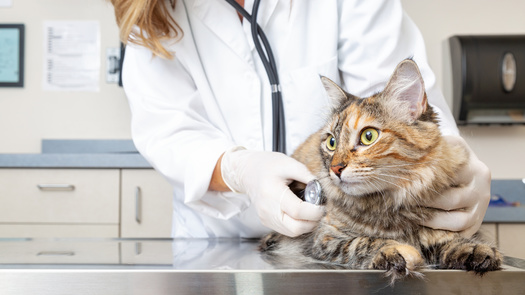 Environment
In Arizona, telemedicine is now not only available for humans but also for people's beloved animals. Last month Governor Katie Hobbs signed Senate …
Environment
Ruybal Fox Creek Ranch sits in a dramatic canyon in the foothills of southern Colorado's San Juan Mountains, right next to the Rio Grande National …
Health and Wellness
North Dakota officials are urging people receiving health coverage through a key public program to stay on top of their renewal if they are still elig…
Health and Wellness
Nevada has received an overall score of 43 in the nation for the health and well-being of its seniors in the state. According to the United Health …
Social Issues
Indiana ranks closer to the bottom of U.S. states where you will find healthy seniors living than the top, according to a new report. …
Social Issues
The last day of school for Texas kids is typically one of elation, but for children in rural areas with high poverty rates, it also can mean …
Environment
Virginia environmental advocates are not happy with the U.S. Supreme Court's recent decision on the Clean Water Act. The ruling in Sackett versus E-P-…
Social Issues
Record-high demand has prompted the Ohio Association of Food Banks to request additional funding in the biennial budget to increase the capacity of fo…