Report: Most TV Coverage of Hurricane Ida Lacked Ties to Climate Change
Thursday, September 16, 2021
NEW YORK -- New research suggests corporate and cable TV news outlets failed to contextualize more frequent and extreme weather events to global warming while covering Hurricane Ida's impacts on New York and beyond.

Scientists have repeatedly warned climate change is exacerbating drought, wildfires and flooding, and making storms such as Hurricane Ida stronger.

Allison Fisher, climate and energy program director for the watchdog group Media Matters, said Americans are not getting the full story.

"The hesitancy to connect extreme weather events to climate change by these networks is very closely related to campaigns by the fossil-fuel industry to make climate change a third rail, make it confusing, to cast that doubt," Fisher contended.

The latest report by the world's top climate scientists confirms that less than a decade remains to dramatically cut greenhouse-gas emissions from fossil fuels to avoid potentially catastrophic impacts. However, in the 96 hours of wall-to-wall coverage of the hurricane, just 4% of nearly 800 news segments aired by corporate broadcast and cable news outlets mentioned climate change.

Lizzie Freilich, a resident of Greenpoint in Brooklyn, said all news outlets, regardless of medium, should be contextualizing climate change into their reporting.

"News outlets bear the burden of informing people. That's what they're here for," Freilich asserted. "And if they're not reporting on this huge thing that's going to impact the lives of so many people, they're just doing a good job at their job."

Media Matters' report asserted not connecting the dots of major weather events and climate changes is "media malpractice."

Fisher added news coverage on Hurricane Ida did improve as the storm moved into the metro New York area. She emphasized it is important for climate change to become a bigger part of the national conversation, along with what is causing it: the burning of oil, gas and coal.

"Just to say 'climate change' is the first step," Fisher explained. "And then from there, it's where you need to start having the conversation of 'well, who is responsible, and what is responsible, and what is or is not being done to mitigate these problems or address these problems?'"


get more stories like this via email
Social Issues
Congress has signed off on a bill that preserves federal protections for same-sex and interracial marriages. A legal expert in Wisconsin says it …
Social Issues
Airport service workers rallied in Washington, D.C., Thursday to demand Congress pass legislation ensuring they receive a livable wage with stronger …
Social Issues
Before the pandemic, one in five people in Los Angeles County lacked consistent access to food - and in 2021, one in four low-income families …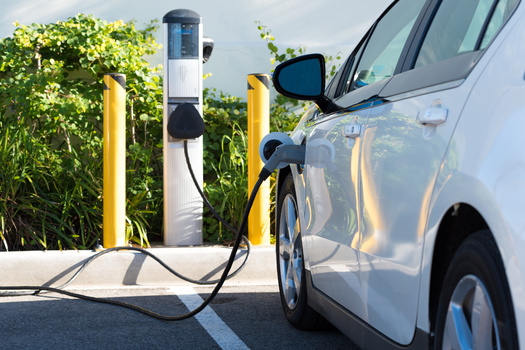 Environment
Electric vehicles are an environmentally friendly way to get from one place to another, but the lack of charging stations often limits drivers to …
Social Issues
As Americans make end-of-year donations to their favorite causes, those that help children with cancer and their families say these households need …
Environment
A labor union representing agricultural workers in Ohio, North Carolina and Virginia says it isn't waiting around for federal immigration reform to …
Social Issues
West Virginia's prison population has ballooned, and formerly incarcerated people face numerous obstacles when they are released. A Charleston-based …
Environment
As the year comes to a close, the Sierra Club of Connecticut is looking back on some of its accomplishments and challenges. The group focuses on …