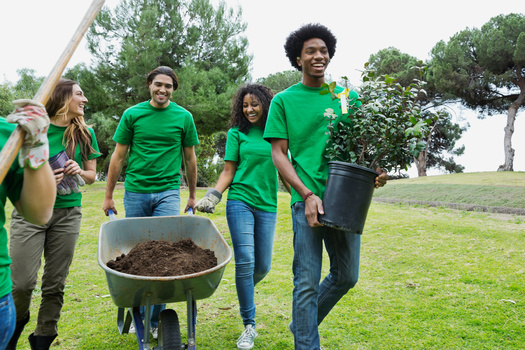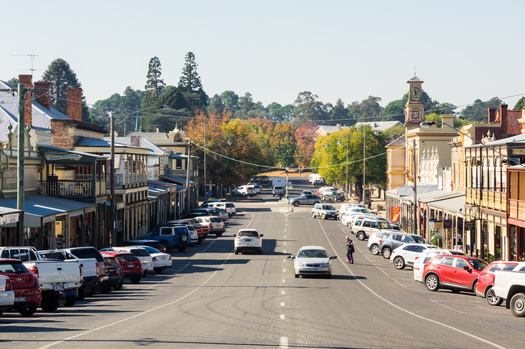 CHARLESTON, W.Va. -- This weekend, environmental groups host a "Halloween Rally for Climate Action" in downtown Charleston, featuring leading climate scientist Dr. Michael Mann.

The latest topline number for President Joe Biden's climate and social programs is now $1.75 trillion. Supporters say it will make large investments in clean energy and climate action to benefit West Virginia and the Appalachian region.

Morgan King, climate campaign coordinator for the West Virginia Rivers Coalition, said there is nothing scarier than devastating floods and extreme weather. She wants Sen. Joe Manchin, D-W.Va., to stand behind the legislation.

"But with Sen. Manchin not having yet made a public comment or ensured his vote on it, we're still going forward with this rally and sending a message to Sen. Manchin that folks in the state really do care about climate action," King asserted.

Manchin publicly hinted Thursday he could support the new price tag, telling reporters, "We negotiated a good number that we worked off of, and we're all dealing in a good faith." But the price tag still doesn't sit well with many Republicans.

Jaime Shinn, assistant professor of geology and geography at West Virginia University, said the issue of flooding in the state is impossible to separate from the conversations in Washington right now about tackling climate change.

She explained the new weather patterns mean floods are expected to become higher, more frequent and more dangerous.

"So many residents of the state remember the disastrous floods of 2016," Shinn recounted. "And while we classify that as a thousand-year flooding event, what we actually know is that, due to climate change, we can expect many more of these events over the course of a person's lifetime."

And Shinn pointed out many West Virginians are already seeing conditions leaving them vulnerable, in terms of the economy as well as the environment, which more flooding would compound.

"So for example, if somebody can't afford flood insurance, and they experience a flood at their home, then their ability to recover from that flood is further hindered," Shinn outlined.

A report released this month by the First Street Foundation found more than one in 10 West Virginia properties are at "almost certain" risk of flooding in the coming decade.

Support for this reporting was provided by The Pew Charitable Trusts.


get more stories like this via email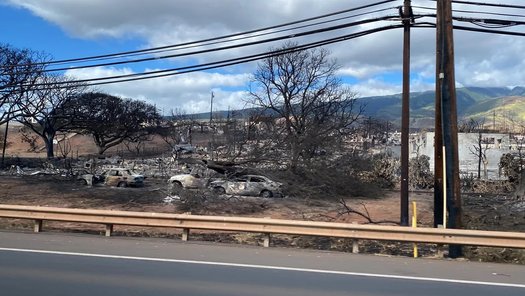 Social Issues
A California group formed after the firestorm that leveled the town of Paradise is stepping up to help Maui recover from its own disaster last month…
Social Issues
Skills for reducing violence are becoming essential in schools. At the beginning of the school year, students at a Washington state high school …
The age-old theory that opposites attract has been debunked. According to analysis of more than 130 traits in a study that included millions of …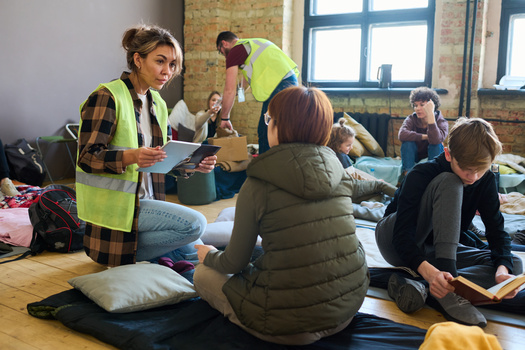 Social Issues
A new report questions New York City Mayor Eric Adams' latest budget proposal for dealing with the city's influx of over 110,000 migrants. The cost …
Social Issues
A federal judge has blocked a 2022 Arizona law that voting-rights advocates say would have made it harder for some Native Americans to vote. House …

Social Issues
Thousands of U.S. auto workers remain on strike, and the walkout is being felt in Minnesota. A rally was scheduled this morning in the Twin Cities …
Health and Wellness
In rural Arkansas, access to healthcare can be a distant dream - literally - as almost 60 counties in the state do not have enough providers to serve …
Health and Wellness
California's medical aid-in-dying law is back in court. Three patients with disabilities and two doctors are asking to intervene in a lawsuit …