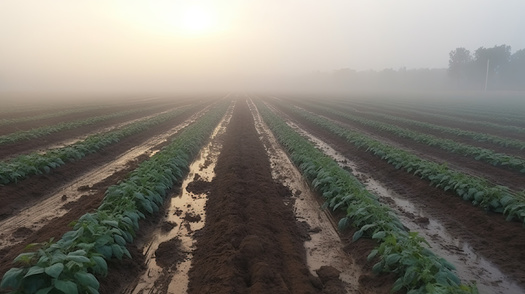 Monday, November 15, 2021
HARRISBURG, Pa. - Pennsylvania has seen a lot more litter generated during the pandemic, and environmental advocates have launched a cleanup campaign this month to keep trash out of waterways.

Keep Pennsylvania Beautiful, in collaboration with the Pennsylvania Department of Transportation and the state Department of Environmental Protection, is asking volunteers to pick up garbage along streams, lakes and rivers, now through November 30.

It's estimated more than 502 million items litter Pennsylvania roadways alone, and a good portion end up in waterways. Michelle Dunn, who coordinates the "Pick Up Pennsylvania" campaign, said trash can be hazardous, both to water quality and wildlife.

"With all these rainstorms we're having, all the litter and even illegal dumping gets washed into the storm drains," said Dunn. "That clogs the storm drains, flooding local areas. It can be blocking our creeks, which then causes flooding and eventually gets into our rivers and to the ocean, adding to the marine pollution."

The Environmental Protection Agency estimates 80% of the debris in the ocean started as trash on land. Pick Up Pennsylvania plans to kick off year-round litter clean-ups starting in January.

Due to the high costs of trash cleanup, Dunn says the DEP, Keep Pennsylvania Beautiful and PennDOT are preparing to release a state Litter Action Plan, focused on prevention, by the end of this month.

"Anything that you can keep out of the waterways is tremendous, and it doesn't have to be this big fanfare of an event," said Dunn. "It can be removing an illegal dumpsite. It can be educating students or just your family to not litter, to be conscious of what could be recycled."

Trash bags and gloves will be provided to Pick Up Pennsylvania volunteers. There's a schedule of upcoming cleanups by region on Keep Pennsylvania Beautiful's calendar of events, along with information about how to organize your own cleanup.




get more stories like this via email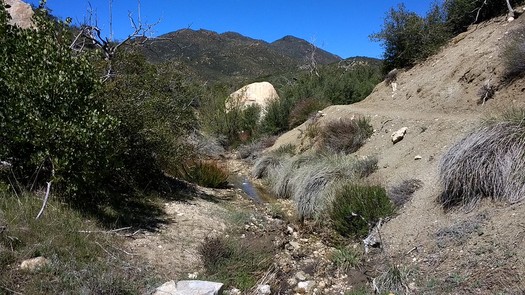 Environment
The U.S. Supreme Court has gutted federal protections for much of the country's wetlands. The court found that the Waters of the United States rule…
Environment
Environmental advocates say the U.S. Supreme Court has dealt a major blow to the Clean Water Act and to Maine's ability to protect some of its most …
Social Issues
Minnesota legislators adopted a lot of major policies in this year's session, including actions to support workers in many different fields. State …
Environment
The nonprofit Trust for Public Land has published its annual ParkScore rankings, and some area cities are high on the list. Washington, D.C.…
Health and Wellness
As the opioid epidemic continues to take its toll, a Virginia group is working to keep people safe. The Virginia Harm Reduction Coalition in Roanoke …
Social Issues
A new report outlined the importance of student debt relief to workers in New York and across the country. An American Federation of Teachers …
Health and Wellness
Extreme heat kills about 700 people in the United States each year, but a new toolkit and weather alerts can protect folks in Texas and beyond…
Health and Wellness
A new report cites a pressing need for better health-care support and better internet access for older adults in Alabama. The United Health …