Wednesday, December 29, 2021
A legislative panel has been discussing the possibility of impeachment proceedings against South Dakota's attorney general. A statewide government observer says the meetings themselves reveal transparency problems that, in his view, are too common in Pierre.

The agenda of the House committee considering the removal of Attorney General Jason Ravnsborg includes several executive sessions closed to the media and public. Given the magnitude of the situation, said John Tsitrian, co-publisher of the nonpartisan blog South Dakota Standard, these groups shouldn't be left in the dark.

"We just have to accept what's going on behind closed doors," he said, "without getting the kind of information that would help us make decisions about whether these people are doing the right thing, the wrong thing, the political thing."

He also expressed nepotism concerns surrounding Gov. Kristi Noem, and the recent handling of her daughter's application for a real-estate appraiser's license. Noem has denied any wrongdoing in the matter. In recent years, South Dakota has gotten low marks in national rankings for state government accountability and transparency.

When voters head to the polls in 2022, Tsitrian said, they should do their best to research candidates and strongly consider those who detail plans for a more open government.

"That's probably the most practical way for the public to approach it right now," he said, "and then, at some point, there probably could be a process where some entity takes a look at our existing transparency laws."

He argued that vetting of candidates would be an important step, and noted that the current administration made similar promises.

Noem also has faced backlash over access to travel expenses for appearances in other states.

Calls for Ravnsborg's removal began after he fatally struck a pedestrian in 2020, avoiding jail time through a plea deal. He contended that the news media reported false claims about the incident, but Noem and others have criticized the deal and demanded his removal.


get more stories like this via email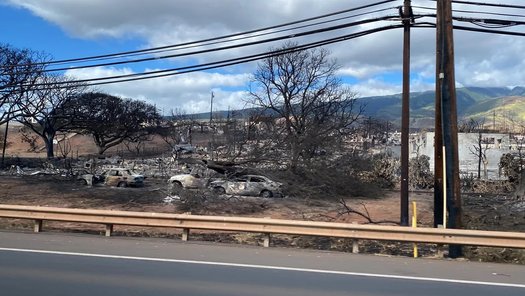 Social Issues
A California group formed after the firestorm that leveled the town of Paradise is stepping up to help Maui recover from its own disaster last month…
Social Issues
Skills for reducing violence are becoming essential in schools. At the beginning of the school year, students at a Washington state high school …
The age-old theory that opposites attract has been debunked. According to analysis of more than 130 traits in a study that included millions of …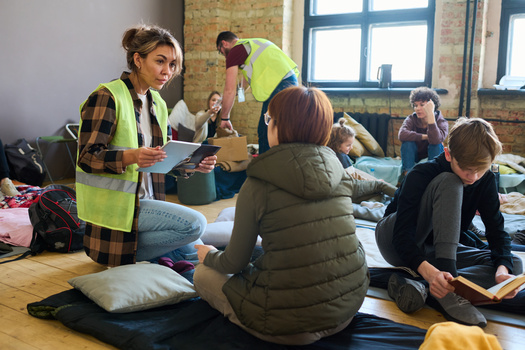 Social Issues
A new report questions New York City Mayor Eric Adams' latest budget proposal for dealing with the city's influx of over 110,000 migrants. The cost …
Social Issues
A federal judge has blocked a 2022 Arizona law that voting-rights advocates say would have made it harder for some Native Americans to vote. House …

Social Issues
Thousands of U.S. auto workers remain on strike, and the walkout is being felt in Minnesota. A rally was scheduled this morning in the Twin Cities …
Environment
If states like Minnesota are going to meet their climate goals, experts say younger workers will need to step into the roles to make it happen - like …
Health and Wellness
In rural Arkansas, access to healthcare can be a distant dream - literally - as almost 60 counties in the state do not have enough providers to serve …