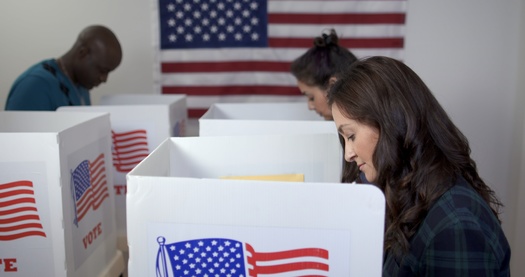 After a defeat on Wednesday, Democrats in the U.S. Senate say they'll keep trying to pass voting-rights legislation, and one Wisconsin group wants any new proposals to exclude a provision in the bill which did not pass.

Barbara Beckert, director of the Milwaukee office of Disability Rights Wisconsin, said the package considered by the Senate this week included a paper-ballot mandate. She pointed out it concerned many voters with disabilities, because the ability to cast a paper ballot, privately and independently, is not an option for some.

"We think it's important to have a carve-out for voters covered by the Americans with Disabilities Act (ADA), so they would not be required to vote by paper ballot," Beckert explained.

Beckert noted current law does not include such a mandate, and some folks with disabilities already use accessible voting machines or vote absentee without generating a paper ballot.

Last year, a coalition of 20 disability-rights groups voiced their opposition to the mandate, arguing it would disenfranchise voters with disabilities and stifle innovation to develop voting systems better suited to their needs.

Beckert added voting-rights legislation is important to ensure fair access for Wisconsinites. Her group thinks future efforts should include provisions for screen-reader-accessible and ADA-compliant absentee ballots.

"And that would allow equitable access to absentee voting for voters who are blind, or have other disabilities, where they do not have the ability to physically mark the ballot and need assistive technology," Beckert emphasized.

According to the Brennan Center for Justice, at least 19 states passed laws restricting voting access in 2021. Some similar bills in Wisconsin were vetoed by Democratic Gov. Tony Evers.

During this week's Senate debate, Sen. Tammy Baldwin, D-Wis., criticized her counterpart, Sen. Ron Johnson, R-Wis., for encouraging Wisconsin's Legislature to take control of the state's elections. Baldwin, quoting reporting from the New York Times, alleged Johnson had said the process was legally permissible.

"'An extraordinary legal argument debunked by a 1932 Supreme Court decision and a 1964 ruling from the Wisconsin Supreme Court,' end quote from the New York Times," Baldwin said.

In a statement, Johnson argued Democrats, in attempting to bypass the filibuster to get the voting-rights legislation passed, were mounting a federal takeover of elections, calling the move a "naked power grab."


get more stories like this via email
Social Issues
Community volunteers in New Hampshire are turning unwanted firearms into garden tools as part of a nationwide effort to reduce gun violence. Under …
Social Issues
Parents and educators in the Houston Independent School District said they are all for improving schools but do not believe a state takeover by an une…
Social Issues
The U.S. Supreme Court upheld a lower-court ruling on a 5-to-4 vote Thursday, deciding Alabama's 2022 congressional maps violated the Voting Rights …
Environment
The Bureau of Land Management has announced a $161 million investment in habitat and wildland restoration projects in 11 western states. Alaska is …
Environment
As smoke from Canadian wildfires blankets New York and much of the East Coast, it's causing a wide range of health effects - and not just for people…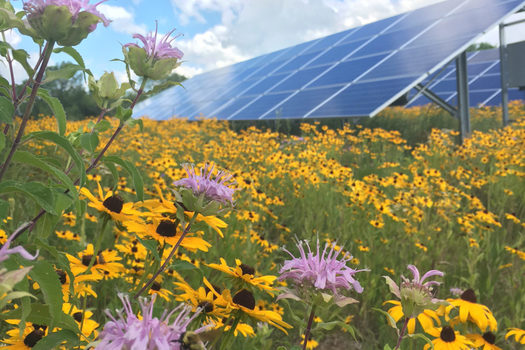 Environment
By Elizabeth Hewitt for Reasons to be Cheerful.Broadcast version by Mike Moen for Minnesota News Connection reporting for the Solutions Journalism Net…
Social Issues
To fight such pressing issues as housing shortages and increasing crime rates in cities across the country, many of the nation's mayors are taking …
Health and Wellness
As part of Alzheimer's and Brain Awareness Month, mental-health advocates in Iowa are sharing information about Alzheimer's and say two new drugs …