ACLU Class-Action Suit Challenges CT Prison Debt Law
The ACLU of Connecticut has sued the governor's and attorney general's offices, saying the state's prison debt law violates the excessive-fines clause of the U.S. Constitution.

Since 1997, Connecticut law has required people who have been in prison to repay the state for the cost of their incarceration. The state's set cost is currently $249 a day, or more than $90,000 per year, according to the complaint.

Dan Barrett, legal director for the ACLU of Connecticut, argued it is an exorbitant amount of money for a single year of incarceration, and disproportionately impacts Black and Latino communities.

"We're manufacturing yet another barrier for people to build wealth, to accumulate things like real property," Barrett contended. "So prison debt falls very heavily and prevents people from doing things like inheriting their childhood home or leaving property to their children."

About seven out of 10 people in Connecticut's prisons are people of color. The class-action lawsuit was filed in U.S. District Court. A spokesperson for Attorney General William Tong said they are reviewing the lawsuit and cannot comment on specific claims. She added there is a proposal before the Legislature to repeal the cost-of-incarceration statute.

The suit's plaintiffs are Teresa Beatty and Michael Llorens, and was filed on behalf of more than 30,000 people who have been incarcerated in the state since 1997.

Barrett explained the goal of the case is to eliminate the debt of those who are or have been in prison.

"When we win, the federal court will strike those laws. It will declare them to be unconstitutional," Barrett emphasized. "They will be off limits to the state for use. And additionally, we have asked that the federal court declare that anyone with outstanding prison debt as a result of these unconstitutional laws does not owe the debt."

Beatty's prison debt amounts to more than $83,000 for two years of being incarcerated. Llorens owes the state more than $272,000 for a three-year sentence. Gov. Ned Lamont's and Attorney General Tong's offices have 20 days from filing to respond to the lawsuit.


get more stories like this via email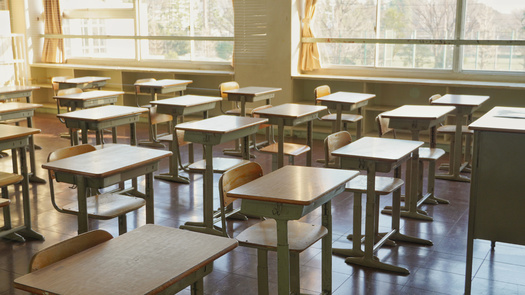 Social Issues
Research is emerging about the secondary trauma school staff members face after helping students during the pandemic. As summer moves forward…
Health and Wellness
A Florida judge plans to put a hold on the state's new, 15-week abortion ban, set to take effect today. He said it is unconstitutional and will issue …
Environment
The Environmental Protection Agency now has fewer tools to fight climate change, after the U.S. Supreme Court stripped the agency of its authority to …
Social Issues
Three projects in Idaho have been selected to receive grants from the AARP Community Challenge. Among them is the Anne Frank Human Rights Memorial in …
Environment
Montanans get a sense of what soil health is like on farms and ranches across the state with Northern Plains Resource Council's soil crawls. The …
Social Issues
A new tool aims to help older adults in Arkansas and beyond who receive Medicare track what happens at their doctor appointments. It also can help …
Social Issues
A campaign in Maine is gathering signatures to replace the state's investor-owned energy grid with a consumer-owned utility. Central Maine Power (…
Social Issues
Another important U.S. Supreme Court ruling this month has been overshadowed by the controversy about overturning abortion rights. Legal experts say …