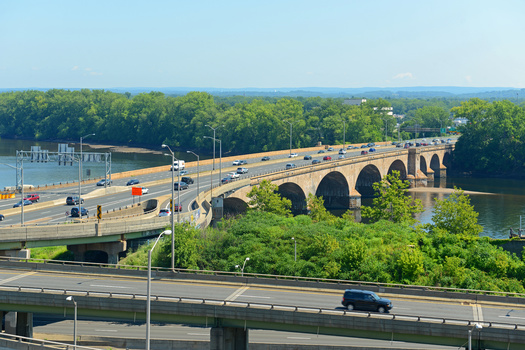 Authorities and lawmakers say Minnesota has a problem with reckless drivers - and it creates deadly consequences for others on the road. Legislation would create speed-camera pilot programs to help keep motorists safe, but the idea has skeptics.

Over the past two years, traffic fatalities have spiked in Minnesota, including nearly 500 last year, with speed cited as a common factor.

St. Paul resident Sarah Risser recently testified in support of the camera bill, pointing to the 2019 death of her teenage son. The vehicle he was in was struck by a speeding truck that crossed the center line.

"We are facing a growing public health crisis of road fatalities," said Risser. "Our roads are getting more dangerous, and our safety policies are not keeping up."

The House bill would allow Minnesota's Transportation and Public Safety departments to team up with communities to develop pilot programs for speed camera use, in work and school zones.

Some lawmakers in the hearing raised privacy concerns, and questioned whether the cameras would unfairly target the car's owner, rather than the driver.

Skeptics also referred to the former red-light camera program in Minneapolis, which was struck down by the state Supreme Court. Bill sponsors say their plan contains language to address those concerns.

And Frank Douma - research scholar at the Center for Transportation Studies at the University of Minnesota - said his research has shown speed cameras are a reliable deterrent in reducing crashes.

"Automated enforcement speed cameras allow that kind of certainty to exist," said Douma, "much more than needing to deploy peace officers to be able to actually issue tickets."

The plan was laid over in committee in the DFL-led House. There's a companion bill in the Republican-controlled Senate.

Despite the public outcry over fatal crashes, it's unclear whether the idea will gain traction, as lawmakers face other key priorities.




get more stories like this via email
Health and Wellness
Most people probably never give a second thought to their visits to the dentist, but not everyone can navigate this process with ease. People with …
Social Issues
Christmas is a little more than two weeks away, and toy drives around the country are in full swing. A North Dakota organizer shares some things to …
Social Issues
A federal judge in Nevada has dealt three tribal nations a legal setback in their efforts to stop what could be the construction of the country's larg…

Environment
Hoosiers could get their holiday trees from any of about 200 tree farms in the state, according to the Indiana Christmas Tree Growers Association…
Social Issues
Reports from the Insurance Commissioner's office and the state Attorney General reveal an analysis of what they call "the true costs of health care" i…
Health and Wellness
The holiday season is filled with recipes passed down from years before, and feasting with family and friends. But think again before you have …
Environment
Connecticut lawmakers are reluctant to approve new emission standards that would require 90% cleaner emissions from internal-combustion engines and re…
Social Issues
Another controversial move in Florida's education system is a proposal to drop sociology, the study of social life and the causes and consequences of …