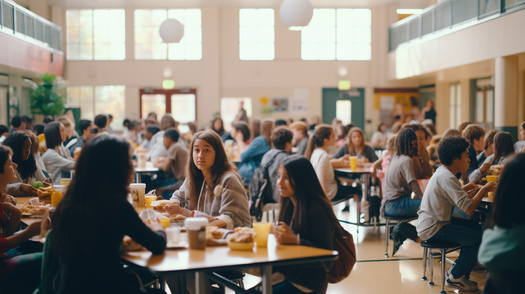 Federal pandemic waivers took a bite out of child hunger, according to census data, and there are concerns those trends could be reversed when the waivers expire in June.

The policies improved access to school meals through universal free lunch, additional emergency funds for EBT cards, and by giving districts the flexibility to feed kids through mobile delivery and backpack programs.

Katherine Unger, a policy associate with the Children's Defense Fund of Ohio, said more meals were provided to more families during a time of significant need.

"The end of these waivers, in combination with the end of other supports that have helped families meet their basic needs, is just going to put more strain on Ohio families' budgets," she said, "and this comes especially at a time when we are met with rising food costs, rising gas prices."

Census data found that food insecurity among financially insecure households with kids dropped 33% between April 2020 and July 2021. A new bipartisan Senate bill would extend the waivers for another year, after lawmakers didn't do so in the most recent federal spending bill.

Congress also failed to extend advance Child Tax Credit payments after December, which Kimberly LoVano, director of advocacy and public education with the Greater Cleveland Food Bank, said helped families put food on the table.

"The Child Tax Credit was not designed to be a nutrition program, but that is simply what it became," she said ."About 60% of lower-income families used the benefit to purchase groceries, and more than 90% of families used the benefit to pay for things like utilities, rent, clothing, education."

Demand hasn't slowed at food banks and pantries in Ohio and is expected to pick up as inflation rises. LoVano said they're not receiving the federal support needed in the wake of increased costs and supply-chain issues. She called it a perfect storm.

"Without these waivers being extended, and without Congress authorizing additional dollars for food banks to give out emergency food," she said, "we're just going to see a situation this summer where there just aren't as many resources for us to get food out, which really worries us."

President Joe Biden's Fiscal Year 2023 budget proposal calls for $519 million for the Emergency Food Assistance Program, $38 million more than last year.


get more stories like this via email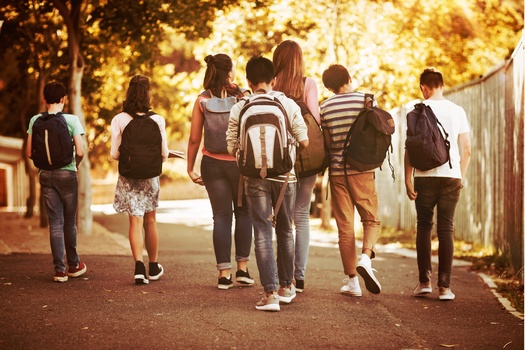 Health and Wellness
In the wake of the devastating overdose epidemic in North Carolina, the state's Department of Health and Human Services is stepping up to aid …
Social Issues
In cities across the globe, including the Michigan city of Midland, various organizations are commemorating International Day of Peace today…
Social Issues
Georgia's young people could shift the political landscape of the state in the near future. New data from the Brookings Institution indicates that …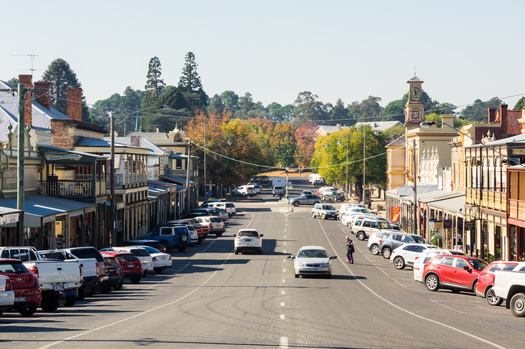 Environment
In rural Alabama, where hurricanes and tornadoes are a constant threat, communities often struggle with damage and limited resources for extended …
Social Issues
A group of West Virginia Democratic delegates is calling for a special session to address West Virginia University's budget shortfall. Del. Evan …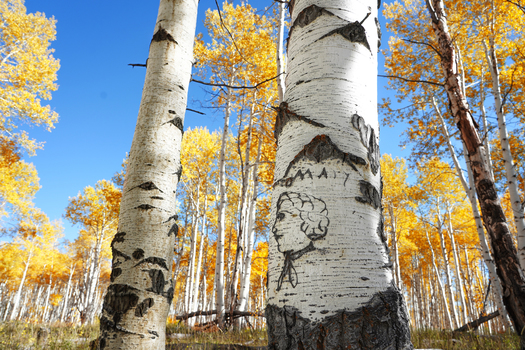 Social Issues
While many Wyomingites of Hispanic descent came from Mexico, there is a lesser-known population from the old Spanish settlements of northern New …
People in rural America are five times as likely to live in so-called "ambulance deserts," areas far from an ambulance service or station, than those …
Health and Wellness
The prevalence of Type 2 diabetes is on the rise in Mississippi. About one in seven Mississippians lives with diabetes. Jernard A. Wells, cookbook …