In Texas, the latest state law targeting trans people directs the Department of Family and Protective Services to investigate any surgical treatment of trans children as possible child abuse.

In response, a variety of groups are fund-raising to fight for the rights of transgender and nonbinary individuals, and communities of color, across the South.

One group benefiting from the investments is the Southern Jewish Resource Network for Gender and Sexual Diversity (Sojourn).

Wayne Green, executive director of the Jewish philanthropy network Honeycomb and founder of the Kavod Giving Circle, said its members are marching and donating funds.

"There are people, both in Texas and around the country, that care about the LGBTQ community," Green asserted. "And we are not going to step down, and we're going to stand up collectively in every way possible."

Green, who is Jewish, pointed out he has experienced discrimination himself, and is now helping other Jewish teens find their voices. Sojourn works with Jewish organizations on education programs, contacting legislators and being part of coalitions.

Rose Kantorczyk, communications associate for Sojourn, said her group is encouraging people to speak out against discrimination. And she has seen a positive reaction within the Jewish population of more than 100,000 in Texas.

She described Sojourn as a "safe place," committed to making sure children are able to participate in gender-neutral ways.

"Places where trans people who feel threatened by these laws can feel warmth and comfort and tradition shouldn't feel 'othered,' whether that's teaching complications about how to ask about people's pronouns within a service," Kantorczyk contended.

Historically, LGBTQ+ communities have received less than one-third of 1% of all foundation funding, but the giving circle is increasing its presence in Texas.

Kyson Bunthuwong, director of development for Philanthropy Together, said as more groups join the effort, a lot can be accomplished.

"Philanthropy in general has under-invested in, or disinvested in, LGBTQ causes," Bunthuwong remarked. "So, we really see the giving circle movement kind of taking up the mantle and finding ways to fund these great organizations."

Bunthuwong added with LGBTQ+ rights under threat, donations are even more urgent this year to help fight oppression with generosity.


get more stories like this via email
Environment
A recently signed law expands New York City's solar property tax abatement. This four year tax abatement allows for the construction of solar …
Health and Wellness
Advocates for mental health in Maine say the stigma of suicide often prevents those most at risk from getting the help they need. The CDC reports …
Cannabis is an emerging science in which students can make new discoveries and contributions. Wayne State University in Michigan has introduced an …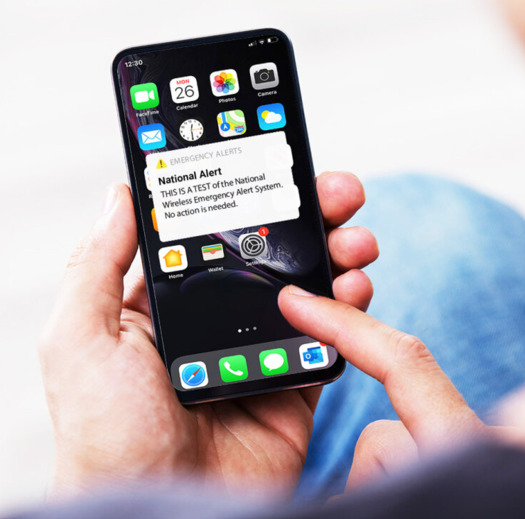 Environment
Cell phones around Wisconsin and the rest of the country will be buzzing this Wednesday afternoon for a test of the federal Emergency Alert System and…
Social Issues
As the U.S. navigates a prolonged housing crisis, a North Dakota organization is highlighting data showing significant homeownership disparities…
Environment
Volunteer water monitoring is gaining popularity in West Virginia, and could help assess the impact on regional water quality of projects like the …
Health and Wellness
October is National Bullying Prevention Month, and one Nevada father is speaking out after his special-needs son endured a traumatic incident…
Health and Wellness
Data from last year show a growing percentage of Kentucky children and teens report struggling with depression or anxiety, largely driven by social …