Report: IN Utilities Cut Power More Than 260,000 Times from 2020-2021
From January 2020 to December 2021, utility companies shut off power to Hoosier homes more than 260,000 times.

According to a new report from BailoutWatch and the Center for Biological Diversity, Indiana had the third-highest amount of energy shut-offs in the nation during the two-year time period.

Christopher Kuveke, data analyst at BailoutWatch, noted Indiana's shut-off rate jumped from 2020 to 2021, as moratoriums on such practices expired.

"A big problem we saw with these moratoria nationally is they did help keep people connected throughout the duration," Kuveke acknowledged. "But there weren't necessarily adequate payment programs to help the people protect themselves from racked up debt and outstanding bills that were accumulated during the moratorium."

Indiana adopted a utility shut-off moratorium early in the pandemic, which ended in August 2020. A program compelling utilities to offer extended utility payment plans expired in October 2020, but some companies continued offering long-term repayment plans and other resources to help customers meet their utility costs.

Utility companies argued the report is incomplete and fails to take into account those initiatives.

The report included data from 33 states and the District of Columbia, as not all states had shut-off numbers available.

Kuveke pointed out the Federal Energy Regulatory Commission does not require companies to collect and disclose such data.

"The authors and myself believe FERC needs to come up with a policy to mandate a uniform reporting system for utilities in every state," Kuveke asserted.

Jean Su, energy justice program director and senior attorney at the Center for Biological Diversity, said communities of color are disproportionately impacted by cutoffs, as they carry a higher "energy burden," or how much of their income goes toward utility bills.

"Black families in particular have three to four times the energy burden of white families," Su outlined. "Latinx families also have that same ratio."

Su explained it is an issue with two root causes. She said Black and brown communities have generally lower incomes than white ones, but their neighborhoods also tend to be hotter because of long-standing racist housing practices.

"So we have areas where public housing has far less insulation and far less energy-efficient buildings, so that raises the need for greater heating and cooling," Su emphasized. "We also see that those communities have been built with far less tree cover."

The Kaiser Family Foundation reported from 2005 to 2015, emergency room visits for heat-related illnesses increased by 67% for Black residents and 63% for Hispanic residents, compared with a 27% increase for white people.


get more stories like this via email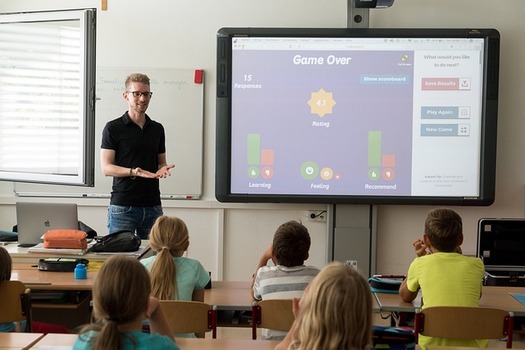 Social Issues
Some students, parents and educators plan to rally to send a message to Gov. Ron DeSantis on April Fools' Day. The group of unions, parents and …
Health and Wellness
Small-business owners in North Carolina are reaching out to legislators for help, citing hospital mergers as one reason their health-care costs are …
Environment
A REASONS TO BE CHEERFFUL/SOLUTIONS JOURNALISM NETWORK/WISCONSIN NEWS CONNCECTION COLLABORATION Milwaukee is tied to a wave of freeway removals in th…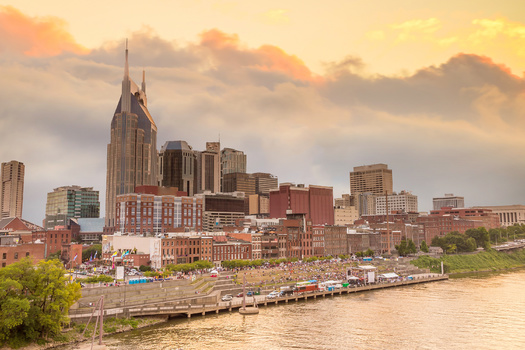 Social Issues
Tennesseans aren't the only ones mourning the tragic loss of three children and three adults at this week's shooting at Nashville's Covenant School…
Health and Wellness
Doctors in Iowa are studying the brains of babies to learn more about sleep patterns in adults and teens. The United Health Foundation reports one-…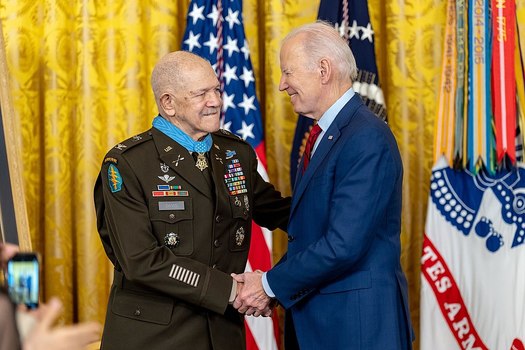 Social Issues
While National Medal of Honor Month is ending, plans to develop a museum and monument for the award are continuing. Numerous Medal of Honor …
Social Issues
Construction of the Medal of Honor Museum and Foundation is under way in Arlington, Texas - a place to pay tribute to those who've earned the …
Social Issues
Labor leaders in various industries recently celebrated the 85th anniversary of a federal law that laid the groundwork for registered apprenticeship p…