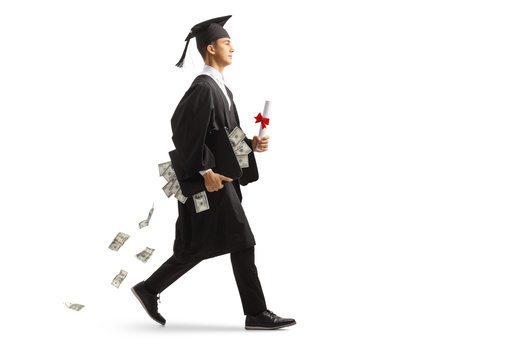 Higher-education experts are promoting a new way to rank colleges and universities, proposing an Economic Mobility Index (EMI) to measure whether the school creates a path to the middle class, instead of the traditional rankings.

The nonprofit think tank Third Way released its EMI rankings this spring, and California State University-Los Angeles, and California State University-Dominguez Hills took the top two spots in the U.S., with California State Universities in Bakersfield, Stanislaus, Fresno, and San Bernardino in the top 10.

Nicole Siegel, deputy director of education for Third Way, said it is because they provide the best return on investment for the highest number of students.

"The reality is selectivity and historical prestige have long been prioritized over student outcomes," Siegel contended. "But if the primary purpose of postsecondary education is supposed to be to catalyze an increase in economic mobility for students, we need to elevate the schools that are actually succeeding in this goal."

The top 10 schools on the EMI are all Hispanic Serving Institutions (HSIs), where Hispanics make up at least 25% of the student body. Some highly selective schools such as Harvard also provide a big jump in earnings potential, but they serve very few low-income students.

Research from the group Excelencia in Education showed in the U.S., 559 schools qualify as HSIs, and 66% of Hispanic students are clustered in 18% of schools.

Alam Hasson, interim vice provost at Fresno State University, said one secret to their success is a personal approach to student retention.

"When we admit a student, we're making a commitment to do everything that we can to ensure that they can be as successful as they can be," Hasson stated. "And every student is different."

The school with the highest percentage of Hispanic students in the state, at 92%, is Imperial Valley College. Schools enrolling the largest numbers of Hispanic students include East Los Angeles College, California State University-Fullerton, California State University-Northridge, and the University of California Riverside.

Support for this reporting was provided by Lumina Foundation.


get more stories like this via email
Environment
This Saturday, June 3, thousands of Californians will be among hundreds of thousands of Americans heading into the great outdoors to celebrate …
Social Issues
A coalition of Wisconsin groups is asking Gov. Tony Evers to reject bills it contends would make it harder for people struggling to get by to bounce …
Social Issues
Two months from today, Minnesota will begin the process of removing low-level marijuana convictions for those who have them on their criminal records…
Social Issues
Groups working to fight poverty in Alabama are urging state senators to approve a bill aimed at lowering food costs for families. House Bill 479 …
Health and Wellness
A new Nebraska law is now the subject of a lawsuit filed in the District Court of Lancaster County. In its amended form, Legislative Bill 574 …
Environment
Maine lawmakers are considering two pieces of legislation which supporters said are needed to ensure "responsible" development of offshore wind projec…
Social Issues
As the COVID-19 pandemic has subsided, senior centers in Virginia are welcoming back their participants, and one in particular has shifted some of …
Social Issues
People cannot be denied a place to live based on their race or disability in Michigan, but some are being turned down based on where they get the …