Bill Moves Forward to Lock More Carbon In the Soil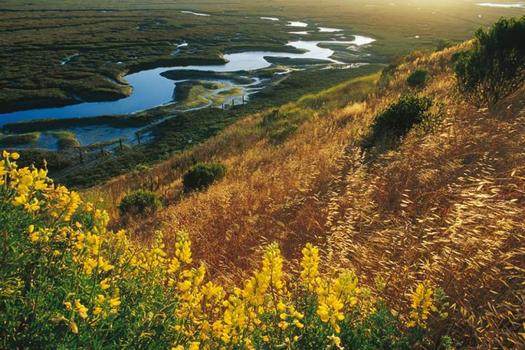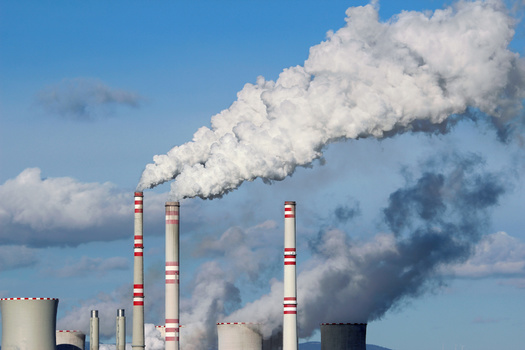 California has seen a lot of proposals to reduce carbon emissions; now a plan to scrub existing pollution is moving forward in the Legislature.

Assembly Bill 2649, which just passed the State Senate Environmental Quality Committee on Wednesday, sets a big goal: to remove 60 million metric tons of carbon from the atmosphere per year by 2030, all by harnessing nature.

Ellie Cohen, CEO of the Climate Center, a statewide advocacy group, said the plan to sequester more carbon in the ground will slow climate change and help the environment.

"It helps us to hold more water when it does rain," Cohen outlined. "It helps to replenish groundwater. It supports biodiversity, it supports food security, it helps ensure cleaner air, to get many, many co-benefits that help us to be more resilient."

Plants naturally remove carbon from the atmosphere using photosynthesis. Under the plan, the state would supercharge the effect by helping farmers spread compost on their fields and range lands, by restoring vegetation alongside streams, and by encouraging what's known as "blue carbon" by restoring coastal wetlands.

Asm. Cristina Garcia, D-Bell Gardens, a co-author of the bill, is especially enthusiastic about efforts to plant more trees in urban areas.

"So the trees would allow us to capture carbon, would help reduce the heat," Garcia explained. "But would also be a sound barrier, would also help capture pollution from all the trucks and cars."

At Wednesday's hearing, the Farm Bureau expressed opposition, saying the bill could present a burden to farmers and growers. The bill has already passed the state Assembly and now goes to the Senate Appropriations Committee in August.

Support for this reporting was provided by The Pew Charitable Trusts.


get more stories like this via email
Social Issues
The Nevada Housing Justice Alliance, tenants, lawmakers and community leaders gathered at a news conference outside the Capitol in Carson City this …
Social Issues
Family caregivers provide valuable work to Washington state - even if they don't get paid. A new report puts a value to the unpaid work they do…
Social Issues
Advocates for Michigan's LGBTQ community are calling lawmakers' move to expand the state's civil rights law to include them a victory that's "been a l…
Health and Wellness
A new report finds thousands of low-income or uninsured people in Illinois face medical debt that is depleting their savings and, in some cases…
Health and Wellness
The Iowa Senate has approved a measure allowing some medical facilities to be licensed as "emergency hospitals." This would be especially important in…
Environment
The U.S. Department of Energy has opened a short public-comment window on an experimental nuclear technology in Idaho. The agency has released a …
Social Issues
School nutrition providers told Ohio lawmakers this week they're tired of hounding parents for school lunch money when their child's account accrues d…
Health and Wellness
A Georgia health advocacy group is concerned about people's health outcomes as the COVID-19 public health emergency is set to expire on May 11…