Concerns Voiced About Gunshot Detection Technology for Portland
A police oversight group has formally recommended Portland adopt a technology known as "ShotSpotter" to help tackle gun violence, but the technology has been met with some skepticism.

ShotSpotter uses artificial intelligence with data collected from hidden microphones to determine the location of gunshots and inform the police department.

Dan Hon, a Portland-based strategy consultant in government and civic technology, said the technology still has to make some leaps to determine if the sound it hears is a gunshot.

"The thing about technology that we really need to understand is that it's not magical, it's not necessarily more reliable," Hon asserted. "It's not necessarily going to 100%, always classify sound in exactly the right way."

A study last year from Chicago, where ShotSpotter has been implemented, found it led to more than 40,000 dead-end police deployments in less than two years.

A ShotSpotter spokesperson says the report draws erroneous conclusions from its interpretation of police reports.

The Focus Intervention Taskforce Community Oversight Group submitted its recommendation to Mayor Ted Wheeler and the city council on Monday. Hon argued if the technology is adopted, open data is key to ensure accountability.

Je Amaechi, digital organizer in Portland for Freedom to Thrive, pointed out the technology is still experimental, and has even faced a challenge to its constitutionality as sole evidence in an Ohio case.

One of the biggest criticisms is it could lead to more policing in communities of color. Amaechi thinks the resources to bring ShotSpotter to Portland should be used instead to improve lives in communities of color.

"They instead use it to manipulate people into manufacturing consent for this surveillance system that puts more police into their neighborhoods," Amaechi contended. "And we've seen already that more police in neighborhoods does not make us safer. It makes us, actually, more at risk of police violence."

A ShotSpotter spokesperson said communities affected by gun violence "deserve a rapid police response, which gunshot detection enables regardless of race or geographic location." At a community meeting last week, ShotSpotter stressed the technology would only be used to detect gunshots.

Chris Bushick, executive director of PDX Privacy, believes the microphones could be used for other purposes.

"I really want to believe them, but I've been disappointed many times by tech companies that have broken their promises," Bushick stressed. "And there have been at least two criminal trials where prosecutors have tried to introduce into evidence voice recordings that were obtained from gunshot detection systems."

ShotSpotter says sensors are only designed to record loud sounds and says the risk of recording voices is extremely limited.

More than 120 cities are contracted with ShotSpotter, according to the company's website.


Disclosure: Freedom to Thrive contributes to our fund for reporting on Criminal Justice, Immigrant Issues, LGBTQIA Issues, and Social Justice. If you would like to help support news in the public interest,
click here.
get more stories like this via email
Social Issues
Secretary of State Shenna Bellows said a bill to require Maine voters to present photo identification in order to cast ballots is unnecessary and coul…
Social Issues
A bill to increase tax credits in the Commonwealth is backed up by research showing the credits lead to better nutrition for working families and bett…
Environment
Part of the deal Wyoming struck for sending its water down the Colorado River was that state residents would be able to tap electricity generated at G…
Social Issues
Wisconsin's primary election is two weeks away, and a high-profile state Supreme Court race is on the ballot. Several advocacy groups are behind a …
Environment
A coalition of conservation groups is giving Colorado's revised state water plan a thumbs-up for its increased focus on protecting Colorado's rivers…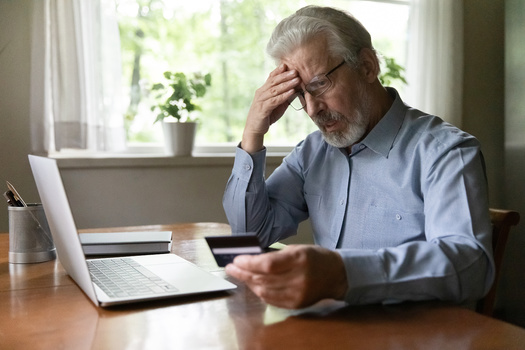 Social Issues
Victims of investment-related fraud in North Dakota could soon recoup some of their losses through a proposed restitution fund. A bill to establish …
Social Issues
West Virginia is among a handful of states with the highest increases in educational attainment between 2019 and 2021, according to a new report from …
Social Issues
The state's "divisive concepts" law is preventing educators from holding rational discussions about race relations in America, New Hampshire civil …