NYC Community Calls on MTA to Build Long-Planned Subway Station
Thursday, August 18, 2022
Numerous community advocates are calling on the Metropolitan Transportation Authority to build a long-proposed subway station at 10th Avenue and 41st Street.

Construction of the station is being reconsidered as part of the MTA's 20-year needs assessment. Since the station was originally proposed, the community has grown significantly with the 2020 New York City census data showing an additional 13,640 residents living in the area.

Danny Pearlstein, policy and communications director with the Rider's Alliance, said this project will face stiff competition from other priorities in MTA's future plan.

"The MTA has a lot of different priorities and a lot of funding priorities and not enough money to go around," said Pearlstein. "So, this project will be in some kind of competition with other potential uses of funds in the next capital program. The Interborough Express is something the governor is already committed to, and that's going to be a major project."

Other proposed projects include West Side Access, which would bring Metro North's Hudson Line to Penn Station. Pearlstein said he feels if the station was built during the extension's original construction, it would be more cost efficient.

Construction could interrupt 7 train service to Hudson Yards as well as street traffic, similar to when construction occurred on the Second Avenue Subway's first phase.

The station's necessity could be called into question, though, since Hell's Kitchen isn't a transit desert.

For the most part, residents have easy access to the 42nd Street stations in Times Square and at Port Authority, which provide access to 11 subway lines. This doesn't include the seven additional lines that are easily accessible via the 42nd Street shuttle.

Pearlstein said he feels the true need for this station comes down to how the subway is a heavily utilized means of transportation for Hell's Kitchen residents.

"Folks in this community are particularly transit dependent," said Pearlstein. "There are probably many fewer people, many fewer households that have cars in the sort of Hell's Kitchen area than, for example, in Flatlands, in Brooklyn, which is a heavily car-dependent area where some people take buses but many more households have cars, garages, have driveways. The car infrastructure is built out."

Flatlands would be one of several communities to be served by the new Interborough Express.

He said he feels getting people out of cars is a necessity as well, but says the competition between projects shouldn't exist. Instead, he said there should be enough money for all projects without it being an "either-or" decision.




get more stories like this via email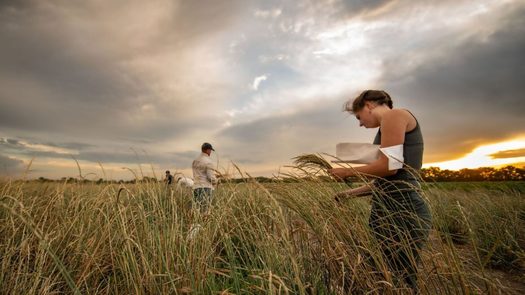 Environment
By Jake Christie for Great Lakes Echo. Broadcast version by Mike Moen for Minnesota News Connection, reporting for Great Lakes Echo/Solutions …
Social Issues
By Gabes Torres for Yes! Media. Broadcast version by Kathryn Carley for Maine News Service, reporting for the YES! Media-Public News Service …
Social Issues
Tribal leaders from the eight federally recognized tribes in Utah gathered at a news conference at the state Capitol this week and called on state law…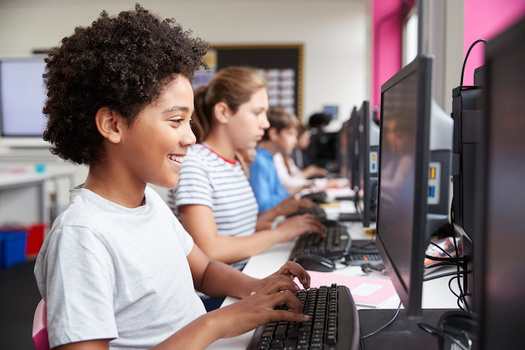 Social Issues
Ohio's teachers are applauding the governor's recently announced plan to overhaul the state's reading curriculum for elementary schoolers and boost re…
Environment
As the economy has changed with the pandemic in the past few years, Indiana's small communities have seen an exodus of jobs and people. However…
Environment
By Lisa Held for Civil Eats. Broadcast version by Eric Tegethoff for Big Sky Connection, reporting for Civil Eats/Solutions Journalism/Public News …
Social Issues
Students who are also parents face more challenges getting through college, but support for these students is getting an upgrade at Bowie State …
Social Issues
Arizona State University, YouTube and the video channel Crash Course have announced a partnership to offer a series of online courses for college …