Interior Department Changes 650 Place Names to Remove Racial Slur
Tuesday, September 13, 2022
The U.S. Department of the Interior has ordered name changes for nearly 650 sites on federal lands, in Arizona and across the country, containing words many consider sexist or racial slurs.

In 2021, Interior Secretary Deb Halland, the first Native American to serve as a Cabinet secretary, ordered a review of geographical names containing the pejorative term "squaw."

Brad Parry, council member of the Northwestern Band of the Shoshone Nation and consultant for the Natural History Museum at the University of Utah, said for Native women, the change is long overdue.

"I think Native Americans see words like 'squaw,' 'papoose' and 'buck' and some of those things as dehumanizing," Parry explained. "To take and say that a 'squaw' is a pan-ethnic term for all Indian women has been highly offensive to a lot of us."

The report found 62 sites within Arizona with insulting names that were changed. While the order only applies to federal properties, legislatures in several states -- but not Arizona -- have recently passed or are considering legislation with similar goals.

Over the years, many attempts have been made to remove "squaw" and other derogatory terms from place names, but much of the recent actions may stem from an episode in Arizona. In 2003, then-Gov. Janet Napolitano pushed a controversial measure to rename Squaw Peak, a surrounding park district, and a freeway in central Phoenix in honor of Native American and Iraq War casualty Lori Ann Piestewa.

Parry believes the episode set the stage for the federal government's actions.

"Removing that is assisting history," Parry contended. "These people weren't savages, they weren't dehumanized. You know, some of those things happened. But now, we can move forward and just say, 'Hey, our women are women, and they're equal, and they're important.' They don't have to go by a derogatory term."

Amy Stillman, director of Native American Studies at the University of Michigan, said the changes will go far to heal the emotional wounds caused by the use of ethnic slurs in names for public places.

"When the names incorporate stereotypes that are hurtful and offensive to Indigenous people, then that's doing violence to the relationship that Indigenous people have to those places," Stillman emphasized.


get more stories like this via email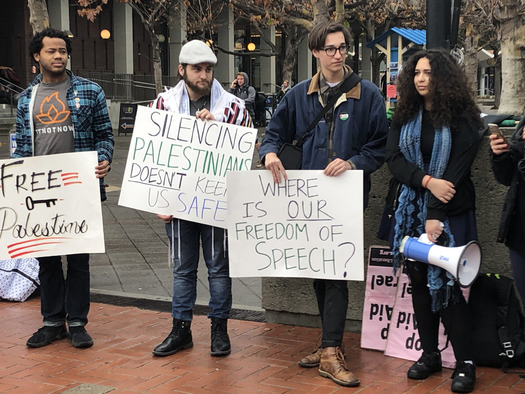 Social Issues
Groups fighting for Palestinian rights are praising a new fact sheet on religious discrimination from the U.S. Department of Education's Office for …
Social Issues
Lawmakers and immigrants-rights activists in the Commonwealth are hoping to pass the Language Access and Inclusion Act, which would dramatically …
Environment
New U.S. Department of Agriculture rules will target fraud and increase oversight of the $64 billion-a-year organic food industry. In Iowa, the …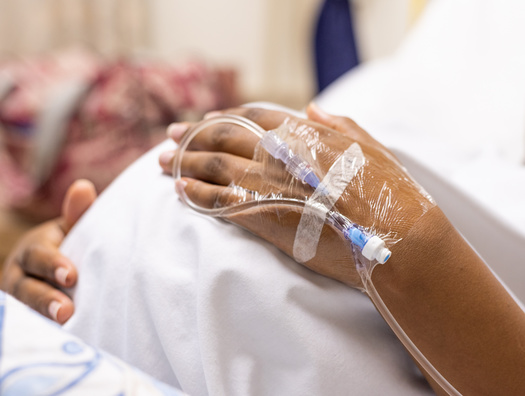 Social Issues
By Jennifer Weiss-Wolf for Ms. Magazine.Broadcast version by Eric Galatas for Colorado News Connection reporting for the Ms. Magazine-Public News …
Health and Wellness
With Black History Month underway, Wisconsin researchers and support groups are highlighting the disparities in cases of Alzheimer's disease…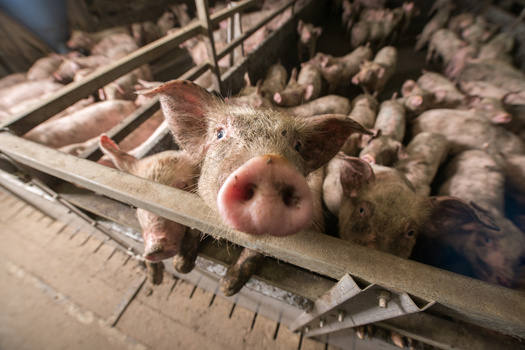 Environment
North Dakota's plan to boost animal agriculture has reignited a thorny issue: loosening restrictions on corporate ownership of farms. The state said …
Environment
Oregon is pursuing an aggressive climate plan to switch to renewable energy sources, but it faces one often overlooked issue: enough high-voltage …
Social Issues
A measure in the Washington State Legislature would provide free school meals to K-12 students, but nutrition service workers are worried they are …